Philips launch a new Fidelio headphone, the X5. Noel Keywood listens in. Read our PHILIPS FIDELIO X3 Review.
I used a pair of Philips Fidelio XI s for a long time – until they expired. They were easy going, comfortable, and got it all right – without serious flaw. The new X3s I'm reviewing here continue the tradition. Philips describe the X3 as "audiophile" so their intention is good it seems.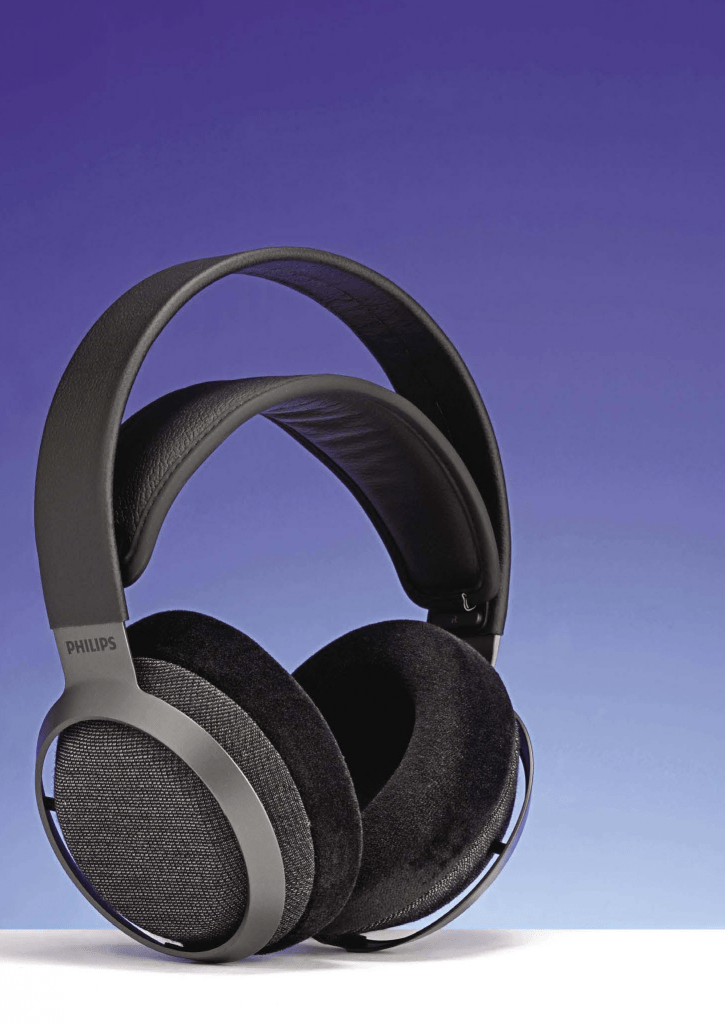 Surprisingly, the finish has become more sombre, as our pictures show, the metal earpiece cradles now being anodised dark grey where before they were bright. Pared down construction has however reduced weight to 330gm on our scales (without cables) – and that is relatively light as over-the-ear 'phones go.The Philips brand name is barely visible as black lettering on the headband, reminding me of "black pack" cars (e.g. Land Rover) that are currently popular; the idea is to look mysterious I guess.The ear pieces don't slide-adjust on the headband, instead there is an elasticated under-band that performs its function well and is comfortable.
Unlike the single input XI, the X3 has an input on each earpiece, allowing it to be used in balanced mode. For some reason Philips have elected to use a 3.5mm stereo jack plug as a connector on each earpiece, instead of the more common mono jack, making the cable 'handed', with Left and Right jack plugs. The plugs are marked but not clearly, and the headphones are also correspondingly handed but unmarked.All a bit strange I feel – but simple to sort out in use as the phones will remain silent until the cable is plugged in the right way around – and yes it caught me out!
Philips supply two 4m long cables, one a conventional unbalanced terminated by a 3.5mm stereo jack plug, the other terminated with a balanced 2.5mm four-pole jack plug for portable players so fitted. Since a 2.5mm plug is difficult to wire and snaps easily they're not universal by any means.
Using a common 3.5mm stereo jack on each ear piece allows a balanced cable to be soldered up to suit any player. It's better to buy a pre-made cable, since to build your own you need an appropriately small soldering iron and work stand with clamps, lights and magnifying glass. But Philips use of commonly-found jack plugs makes the X3s easy to adapt – cable wise – to an increasing number of exotic balanced output plugs/sockets.
An adaptor is supplied to match l/4in (6.3mm) jacks.
In use I appreciated the light weight of these 'phones and their simplicity of use. No fooling around with earpiece adjustment: put'em on and position to fit: simples.
SOUND QUALITY
I ran the Fidelio X3s from an Audiolab M-DAC+ fed by an Audirvana Plus music player running on an all-solid-state MacMini (Mojave).
And straight away I was reminded of the XIs that I used for so long. Being open backed the X3s have a nice open sound – there are no cuppy reflections that you get with closed 'phones. Philips retain a good sense of balance in the bass too, making no attempt to strengthen things up Beats style, yet they play a firm and fluid bass line that my son liked especially, saying they were "expressive and controlled" in the bass. He was impressed that they they could manage this at the price, after using Klipsch HP-3s and being a long term user of (my!) magnetic-planar Oppo PMIs, to get the X3s into price perspective.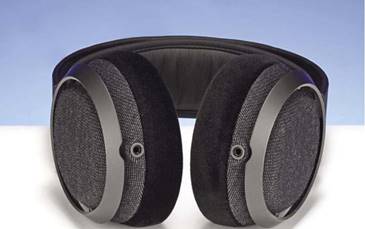 Each earpiece has its own 3.5mm three-pole (stereo) input jack socket. An unusual choice: this is usually a mono (two pole) socket. But the stereo jack is more widely available, making a balanced or specialist cable easier to construct or purchase.
I'd describe the X3s as on the lighter side of things, needing to produce a little bit more low end heft and power from Mick Fleetwood's drum kit in Dreams (24/96) from Rumours for example – but there was speed, cleanliness and insight all the same. This propelled Safri Duo's Samb Adagio alright: it had massive pace and there was plenty of low end punch to the repetitive synth kick drum, although the strong presence of higher frequency percussion tended to draw my attention away.
Although percussion and highs struck out hard there was at the same time a sense of softness in the midband that made for a smooth and apparently easy going presentation generally.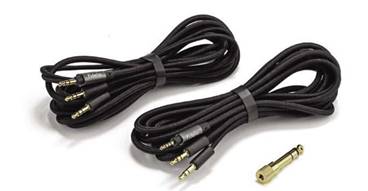 Two long (4m/12ft) cables are supplied, one with a standard 3.5mm jack plug, the other with 2.5mm jack plug having four-
Yet high treble is strong and where it exists in a recording the poles for balanced operation. There's also a 3.5mm-to-1/4in (6.3mm) adaptor.
X3s got a little forthright. There were times when the soaring voice of Johannette Zomer singing Handel's Lascia Ch'io Pianga (DSD) became hard for example, and Queen singing Killer Queen (24/88.2) carried obvious vocal sibilance.
Overall though, the X3s came across as balanced, if a tad soft in the mids. The sense of softness made for an easy, relaxing listen, which is important with headphones. Philips have succumbed to increasing treble to add apparent detail and at times this became intrusive I felt.
CONCLUSION
Philips Fidelio X3s are nice at the price. I would have liked a little more midband revelation and less high treble, but as they stand you do get a very listenable experience. This is an audiophile headphone – as they claim – light and comfortable to wear and enjoyable. Great at the price.
| | |
| --- | --- |
| EXCELLENT | extremely capable |
| VALUE | keenly priced |
| Distributor | Philips |
| Tel | +44 (0)1483 910039 |
| Website | www.philips.co.uk |
VERDICT
PHILIPS FIDELIO X3 Review
Lightweight and comfortable, with easy going sound. High quality at a relatively low price.
PROS
warm-ish but amenable sound
light weight
balanced use possible
CONS
dull appearance
strong upper treble
Best PHILIPS FIDELIO X3 prices ?
MORE DEALS