To DAC or not to DAC? That is the question
IF you're anything like me, most of your free time is spent listening to music or at least having it on in the background. It's as if I can't function properly without it. An issue that this obsession has created is a need for decent sound quality. I've been lucky enough to test a range of audio equipment for this publication, including headphones, gaming headsets, and speakers. Testing everything up to audiophile-grade earphones costing $ has left me in a space where I am spoiled for choice. Read our SteelSeries Arctis Nova Pro Review.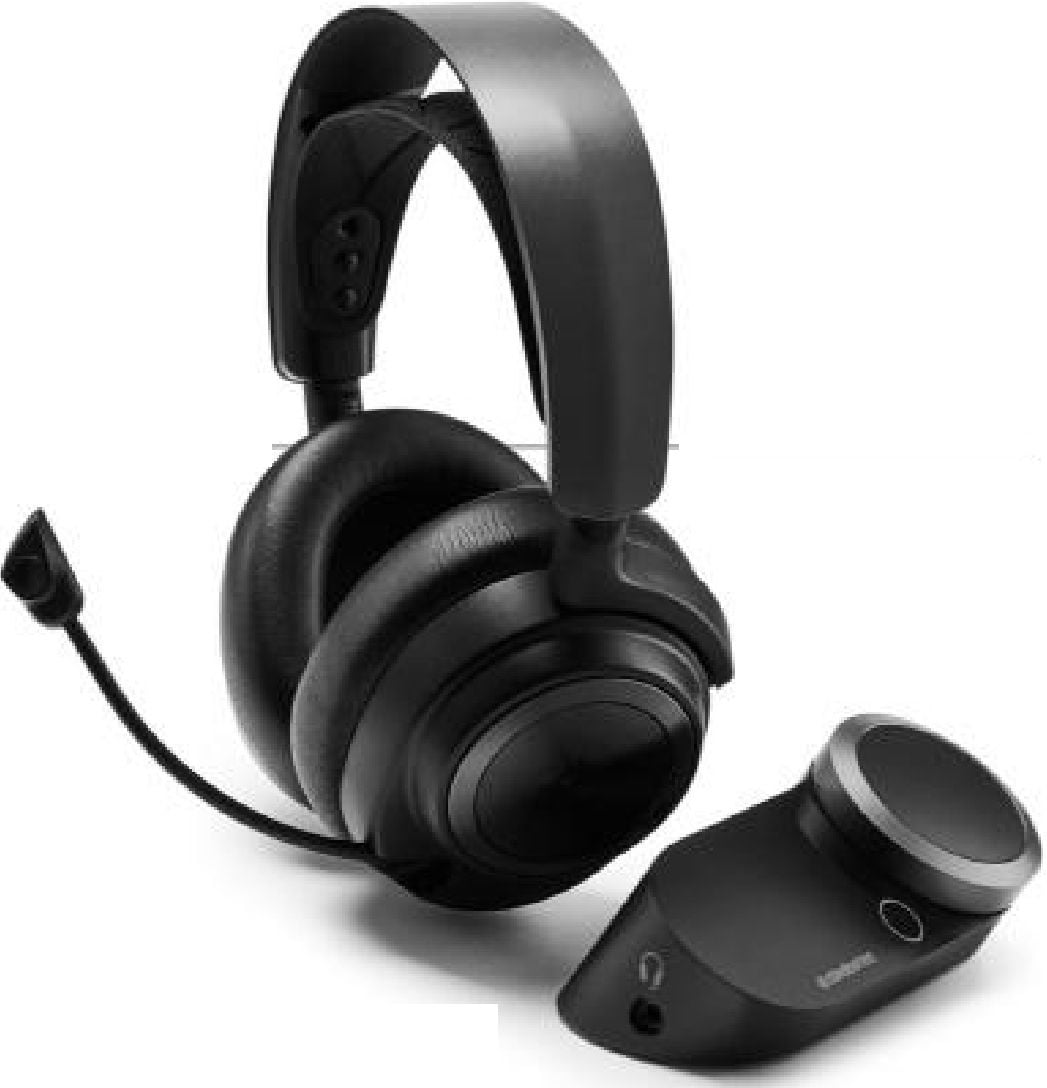 Listening at the highest possible audio quality opens up a whole new world of detail that is otherwise lost, either through your music source, audio peripherals, or incorrect settings. So every time I get a minute to relax to my favorite music, I make sure I'm not making any compromises. I'm currently using Tidal HiFi Plus as my source, which gives me one of, if not the best, audio streaming quality with an extensive library too. As for my weapons of choice, I've recently been testing the SteelSeries Nova Pro headset, which comes with a GameDAC Gen 2—and I have been more than impressed.
DACs (or Digital to Analog Converters) are a great way to ramp up your audio quality and fine-tune your listening experience, allowing you to pump out a richer and more powerful sound. They aren't always the easiest and most portable of solutions, often requiring their own power source via a mains plug. It means that, if you're using a DAC in a more permanent setup, such as a home office, then they are a great addition to your music system. If you're on the go and like to use a laptop to stream your music, then a USB-powered DAC like the one that comes with the SteelSeries is a portable option and an improvement over the auxiliary jack.
This little device can crank up your audio quality to 24-bit 96,000Hz, which is impressive, to say the least. It's also a quirky device with a fun setup process. On first boot-up, you're greeted with some prompts to read as you scroll through using the dial. The build quality here is spot on too. The dial itself is anodized metal that's cool to the touch and the font panel is entirely glass. It contains an OLED display and because it's hard to see the edges of the display, it creates a seamless look. The actual resolution is an 8-bit-esque style that suits the aesthetic and keeps things easy to follow. Around the back are two USB Type-C ports, so you can connect this up to two devices simultaneously. You'll also find line-in and line-out connectivity here. On the left side is where you connect using the 3.5mm auxiliary port.
Setup is as simple as plug-and-play. The dial works as the volume knob, but with a long press, you get into the menu, which includes USB input selection (to switch between sources), audio options (EQ, gain, MIC settings), line-out options, and then system settings (brightness, tutorial and reset). There's a touch-sensitive circle button on the front of the device which is the back button. Of course, you can access all of this within the SteelSeries GG application too, which I can recommend as it also gives it a firmware update.
I'm impressed with this little device. I've tested the headset with and without the DAC and the difference is night and day. The Nova Pro headset is by no means a slouch, the DAC just gives it so much more texture and detail across all the ranges and a far deeper bass. -SL, www.steelseries.com
Editor choice
SteelSeries Arctis Nova Pro Review
Best SteelSeries Arctis Nova Pro prices ?
MORE DEALS