Master of cup pets
Lindy BNX-80 vs Urbanista Los Angeles
27 Dec 2021
Which affordable noise-cancelling over-ears are the heroes of the day?
[ Words Natalya Paul, Katherine Rodgers ]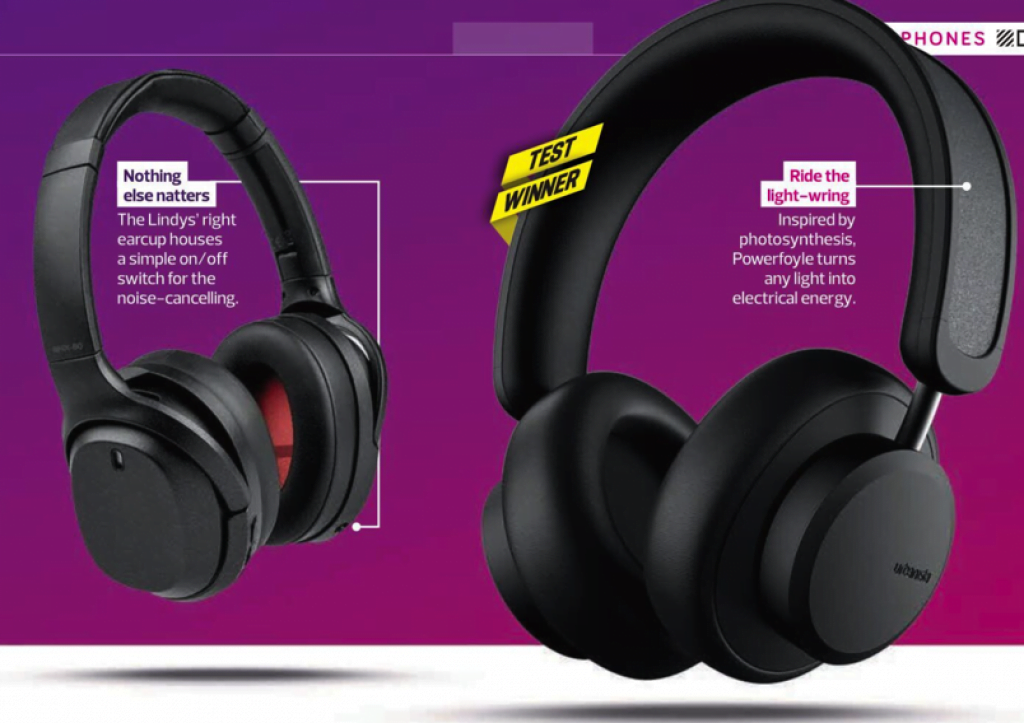 Lindy BNX-80 vs Urbanista Los Angeles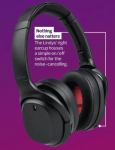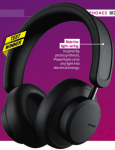 For budget headphones these feel surprisingly well made, with nicely cushioned earcups. You can pair them with two devices simultaneously, which is really handy. They come in a semi-hardshell carrying case and are collapsible.
The LAs are fairly chunky cans with a weighty headband and tight-fitting earcups, which aren't collapsible. But the coolest part is a strip of material called Exeger Powerfoyle that converts any ambient light into recharging power.
Lindy's active noise-cancellation is especially good at blocking out the pounding roar of trains. As for the music itself, treble is clear and there's great separation. However, when it comes to bass, they're considerably lacking.
The Urbanistas' sound is punchy and bass-heavy, especially with the ANC engaged, but lacks some detail in the vocals. That noise-cancellation is decent enough but doesn't block out everything.
Looking for some trusty all-round commuting cans with great battery life? You really can't go far wrong here. That said, if you listen to a lot of whumpy-whumpy dance music, you might feel something's missing.
It's not a gimmick: even in dull conditions, it seemed like our LAs were absorbing almost exactly as much energy as they used. Urbanista's claim that you could go for months without charging these solid-sounding 'phones seems plausible.
Connectivity
Bluetooth 5, microUSB, 3.5mm
Bluetooth 5, USB-C
Battery life
50hrs (35hrs ANC)
N/A (self-charging)
Verdict – Winner is Urbanista Los Angeles
The Lindys are a sensible choice, but these Urbanistas serve up endless sunshine