Martin Pipe falls in love with the gem that is Nairn's Uniti Atom 'Headphone Edition'. Read our NAIM UNITI ATOM HE Review.
Way back in the mists of time (OK then, 2009) Naim launched its original Uniti 'all-in-one'. A 'music centre' for the 2010s, it combined FM/DAB/ Internet radio, DLNA/uPnP-ready streaming client, USB playback, an interface for the-then de rigeur iPod, amplifier and CD.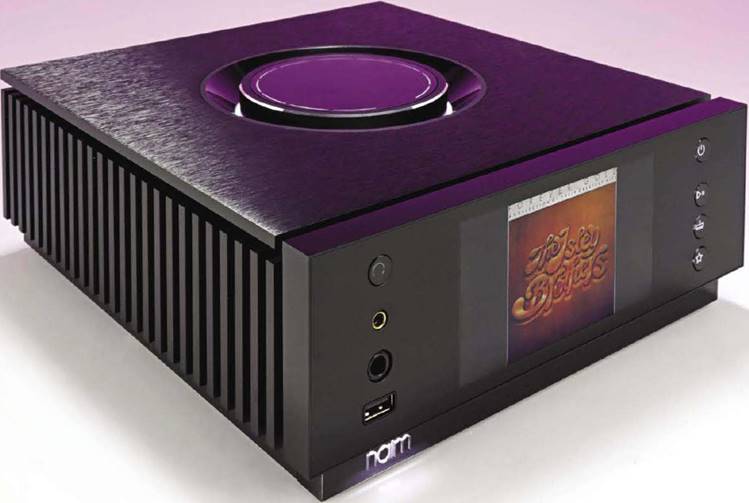 Today's Unity 'family' – four models, plus a CD transport, look very different.
Streaming is now the Uniti's raison d'etre.Tuners and phono stages have gone the way of the iPod interface, Bluetooth is now fitted and only one current Uniti – the full-width Star – has slot­loading CD built in.
It's assumed that Atom buyers, including those choosing the Headphone Edition I am reviewing here, will be getting their music from streaming services – Tidal, Spotify Connect and Internet radio (including Naim Radio, craftily stored as a 'preset' on the review sample). Google's Chromecast is built-in, for app-based access to services like Deezer, Qobuz, Plex, Tuneln, Soundcloud and Pandora via a smartphone or tablet. Airplay is supported for iTunes and Apple devices, while the Bluetooth section supports aptX HD for "high definition quality" from compatible devices.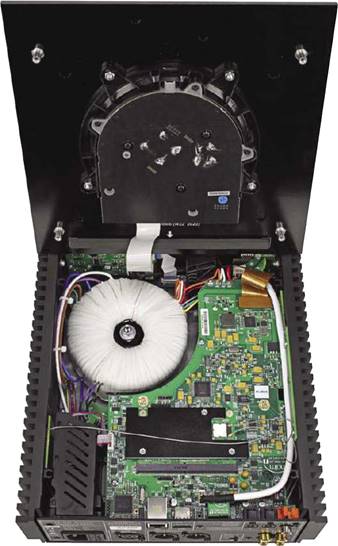 The top panel contains the specially-made volume control unit – a backlit rotary-encoder. Naim built the Atom HE's power supply around the large toroidal transformer that dominates the main enclosure. No switch-mode supply here.
Like the original Unity, the Atoms offer uPnP/DLNA-ready networked-audio clients, albeit more responsive and capable ones, as befits ten years of technical progress. I, along with many others, use uPnP technology to facilitate NAS (Network Attached Storage) music libraries that can be accessed from multiple players around the house. I have for a long time been a fan of this concept, as it makes your entire music collection speedily-accessible – no more records or CDs to track down! Use programs like Exact Audio Copy to 'rip' CDs for upload to your NAS, and you'll get by without a Core.
All Unity models will handle hi-res in lossless FLAC/ALAC, WAV or DSD (64/128) form. In addition to lossless CD-resolution material (I use FLAC), lossy codecs like MP3.AAC and WMA can be played – indeed, these are essential for the Internet radio feature. Roon is supported if you're using compatible gear, for a neater music­browsing experience.
Both Atoms are supplied with an RF (not infra-red) remote. This elegant black slab lets you select sources, sequence through favourite preset radio stations, control volume (complete with white-LED level indication), skip tracks in either direction and adjust display brightness.There's also a multiroom feature, should you be fortunate to have other Uniti hardware around the house. To make the most of Naim's platform, though, you'll need the app. It's needed to, for example, choose uPnP tracks for playback and define radio stations as 'favourites' for speedy access.
As well as streamed sources are 'local' USB playback (up to 20,000 tracks per storage device, Naim told us!), a single line-level analogue input (an external phono stage is needed for vinyl) and three digital inputs, two of which are optical.To one of these could be attached an existing CD player.
The first Atom variant, launched in 2018, was designed for use with speakers, incorporating a 40 Watts per channel amplifier.The second model, featured here, is the 'Headphone Edition' (HE). Although the original Atom has a simple headphone amp with 3.5mm socket, the HE goes to town when it comes to 'canned listening'. At the expense of the speaker-level amps and HDMI connectivity, you get the ability to drive no fewer than three pairs of headphones – simultaneously, if need be.
On the front are 6.3mm (unbalanced) and 4.4mm (balanced) Pentaconn sockets, augmented by a rear-panel 4-pin XLR for balanced 'phones. However, Naim also allow the Atom HE to be used with active speakers and power amps – or as a source for existing systems. In addition to 'preamp output' phono sockets with ground­lift switch, as also found on the 'amped' model, is a pair of balanced XLRs. In other regards, though, the two Atoms are to all intents and purposes identical. Indeed, the same brief 'Quick Start Guide' seems to serve both models.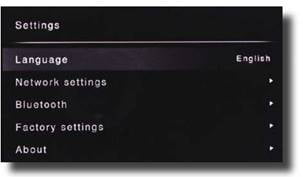 The Atom HE's comprehensive setup menus allow most aspects of the unit to be customised – among them network, Bluetooth and language as can be seen here. Output level of the preamp cannot be fixed, nor the white LEDs switched off.

On the front panel are two headphone sockets (6.3mm/Pentaconn), plus a USB socket for music playback from a 'mass storage' flash drive. Dominant is a 5in. colour screen; it isn't a touch screen though.
For all its inner complexity, the Atom HE is easy to set up. Plug in, and let it'pair' with the remote. A firmware update may be required.While this is proceeding, install the Naim app. This 'seeks out' compatible players on your network (as supplied, Uniti products automatically-adapt themselves to work with the latter). Once the Atom HE has been found, it can be configured to suit individual circum­stances. There's Bluetooth and the Chromecast feature allows compatible apps to route audio, without lossy compression, to the Atom HE via the network. Just as simple to select are the various external inputs, or the streaming services directly-supported by the unit.

Nairn's backlit remote control select sources, sequences through favourite 'preset' radio stations, controls volume, skip tracks in either direction and adjusts display brightness. The app is more powerful, though.
It's also easy to go through folders on a network (or USB devices) for tracks to play. Entering the folder and clicking on a track plays it; however, it's also possible to highlight the folder and play its entire contents in sequence. Artwork and track information is displayed on the highly-readable 5in. colour screen.
I used the Atom HE with a pair of Focal Utopia headphones – quite apt, given that the French firm is owned by Naim's parent company and Focal's transducers are recommended by Naim. The unit also happily drove Meze Audio's Empyrean, another superb example of high- end headwear that happens to share the Atom HE's price tag.
The balanced line output was used to feed a pair of profes­sional-use Adam Audio A5s, active nearfield monitors with revealing ribbon tweeters.After plugging in headphones, the external output is automatically-muted and the volume changed to the last-used 'headphone' level. Unplug them, and it reverts to the previously-set line-level. Naim has also provided a front-panel headphone 'override' button, for manually-toggling between the two modes.
With the Utopias, the first thing I noticed was exquisite levels of detailing that helped draw me into the music.This worked with well- recorded orchestral music, such as my hi-res LSO/Noseda recording of Britten's complex War Requiem, as it becomes easier to pick out individual performers.The tonal colour of their instruments (or, in this case, choral voices) was easier to distinguish within the mix. Analytical, yes, but musically- convincing too.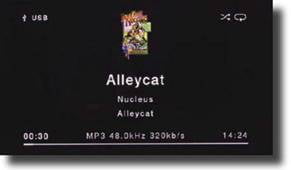 The colour screen shows cover art, track/album details and running times. Unlike the Atom HE's other illuminations, it can be set to 'time out' for late-night listening sessions.
The Naim also proved to be effective with layered rock music. With Fitter Happier, from Radiohead's OK Computer? this atmospheric musique concret-ish piece consists of an Apple Mac­generated voice accompanied by treated piano, effects and other weirdness. Also in there is some spoken word; such was the resolving power of the Atom HE/Utopia combo that it was intelligible, instead of blending with the other elements.

Due to lack of space, Naim put the 4-pin XLR balanced headphone output on the rear panel, alongside the unbalanced and balanced pre-amp outputs, provision for a single unbalanced line-level source and three digital inputs. There's also another USB, and an Ethernet alternative to the onboard Wi-Fi.
Historically, Naim products (notably amplification) are famous for their musicality, speed and timing. And so it was with the Atom HE. Percussive material like electronic and dance music – Kraftwerk's Tour de France Soundtracks, for instance – was carried with rhythmic snap and immediacy.You get the excitement as was intended by the artists, but in no way is it exaggerated – something that can lead to listening fatigue. Percussive dexterity can be confused with a mild treble boost, which emphasises snares and hi-hats, but the Atom HE is tonally- neutral.
"the first thing I noticed was exquisite levels of detailing that helped draw me into the music"
At the other end of the scale bass lines, whether strung or electronic, were satisfyingly deep yet correctly proportioned.The latter weren't particularly evident with the small-ish Adam A5 active speakers, which are best used with a subwoofer, but the musicality and impeccable timing were.
There are minor gripes – you can't kill the lighting for late-night listening, and more attention should be paid to front-panel usage (a touch-screen, for example) – but on the whole, the Uniti Atom Headphone Edition is quite an achievement. With headphones, or a power amp and speakers of suitable quality, it offers an enjoyable yet clutter-free listening experience from today's digital media.
The Uniti Atom Headphone Edition is at heart a digital device with digital inputs that feed the analogue headphone and line outputs through an internal DAC. That means the analogue line inputs go through an additional conversion process, via an ADC (analogue-to-digital convertor).
Fed a 192kHz sample rate digital signal via the electrical S/PDIF input, frequency response extended to 22kHz only, as our analysis shows, where 96kHz is possible. Naim amps band-limit at around 22kHz in any case so this is consistent with their design approach, and also CD quality commercial music servers. Whilst the S/PDIF electrical input worked to 192kHz sample rate the optical did not, managing 96kHz; this input will fall silent if fed 192kHz sample rate PCM.
With distortion from a digital input of 0.09% at -60dB and EIAJ Dynamic Range of 106dB (both 24bit) results from the DAC are slightly better than CD, but not comparable with current top quality DACs. These results apply to all digital inputs except Bluetooth that has a different signal path and processing.
Here distortion was high at around 0.28%, affected by noise, a dynamic range 100dB and frequency response curtailed to 16kHz. Again, Bluetooth can give better results than this.
With the analogue inputs frequency response reached 22kHz and distortion was low at 0.014% at high level, but with ADC and DAC in the path, distortion at -60dB rose to a high value of 0.35%.
Gain from analogue inputs to outputs (phono & XLR) was low at x1.7, with output max at 5V. Gain to the headphone output was x4 and the headphone socket (6.3mm) could swing a high 7V, enough for insensitive Planar Magnetic phones.
The Uniti Atom Headphone Edition gives CD quality, matching CD quality from commercial music sources (Tidal etc). It does not offer hi-res. performance.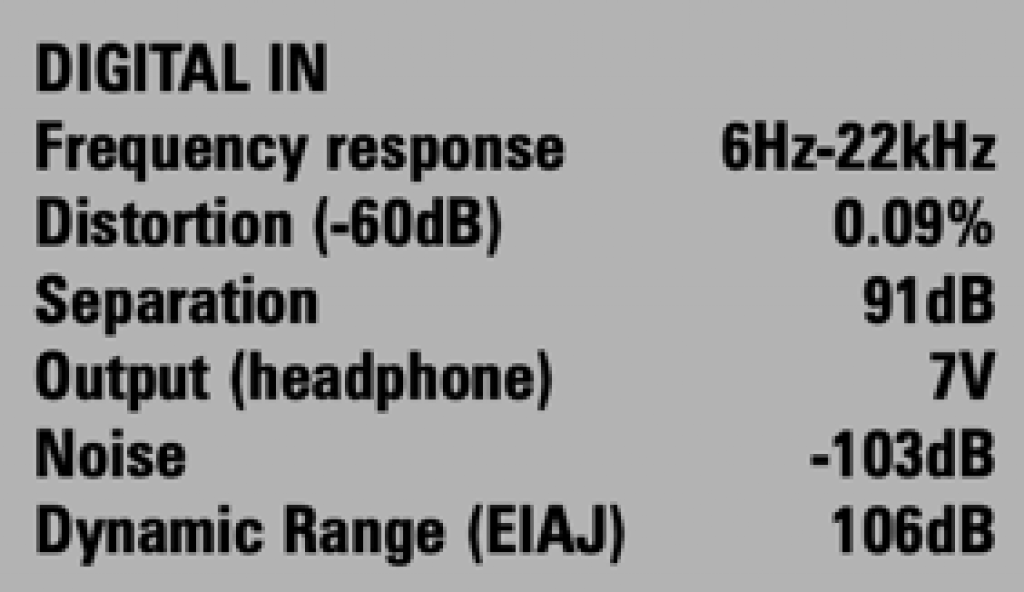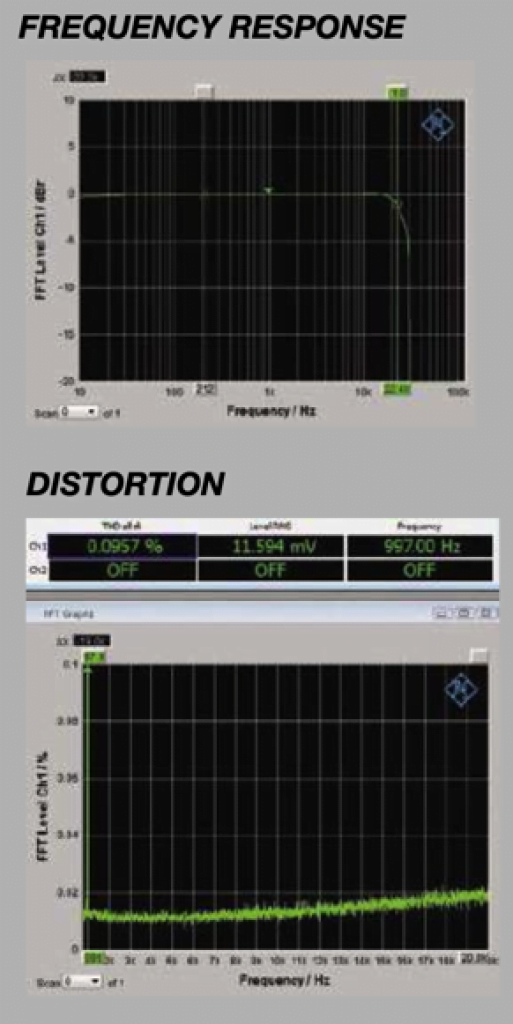 NAIM UNITI ATOM HE Review
The Uniti Atom HE is highly- flexible, and sounds great with anything you care to play through it.
PROS
considerable flexibility in a neat package
sublime and musically­engaging performance
versatile and capable headphone provision
CONS
can't turn off front-panel illumination (for late-night use)
no fixed-output 'source' mode for line outputs
touch-screen would be welcome!
Best NAIM UNITI ATOM HE prices ?

Escape into your own world of high-quality sound The award-winning Uniti family of music-streaming players is the smart but simple way to enjoy music radio and better TV sound in any or every room. Class-leading performance combined with excellent build quality and usability wrapped in a...

MORE DEALS