AirPods Pro 2
Turning up the volume on new features & improvements. Read our AirPods Pro 2 Review.
Apple has revolutionized audio with AirPods, transforming how we listen to our favorite content. With AirPods Pro 2, Apple further elevates the listening experience with new features designed to offer unrivaled audio quality and even more on-the-go convenience.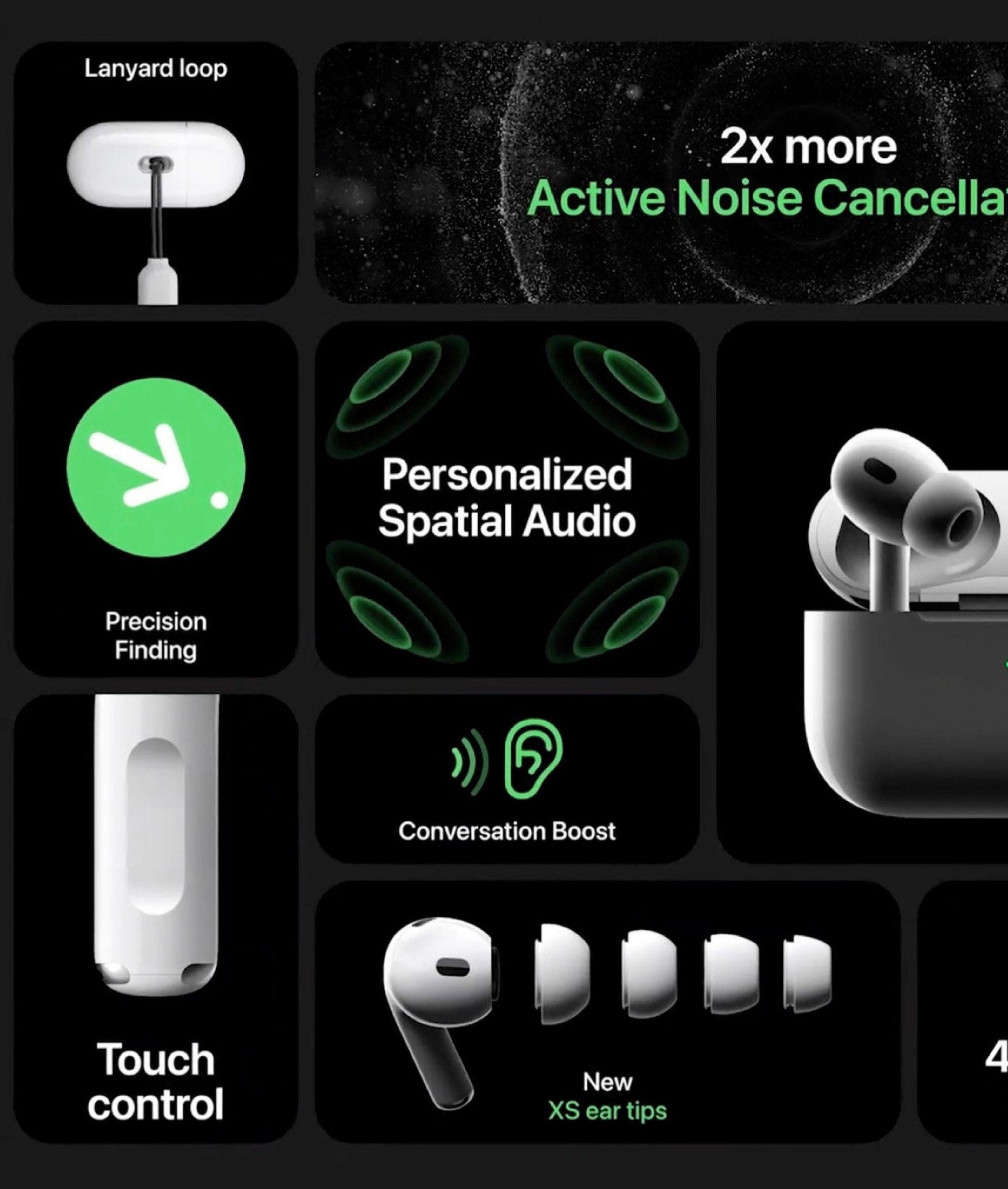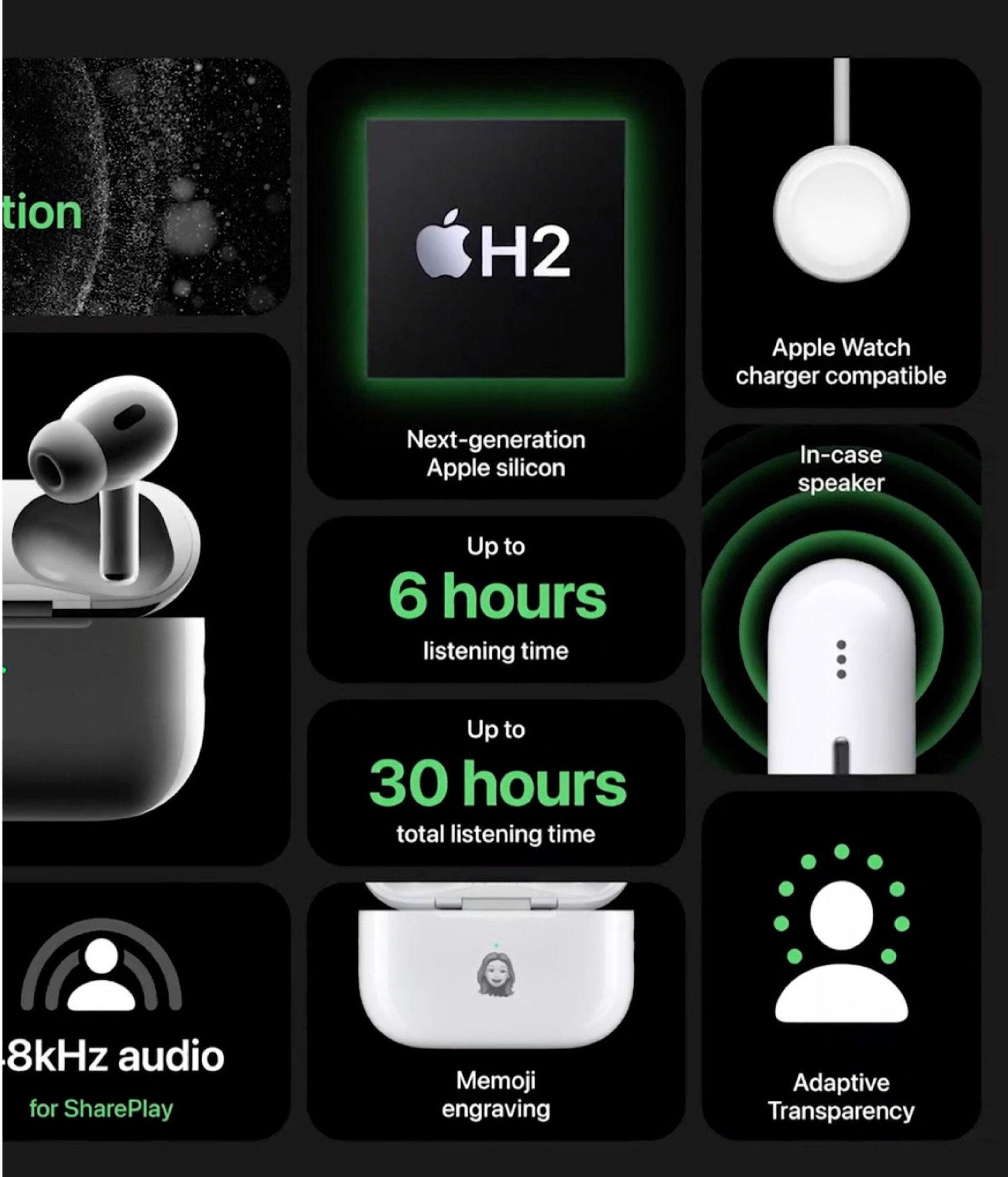 INTRODUCING AIRPODS PRO 2
Apple first lifted the lid on AirPods Pro almost three years ago, introducing several high-end features designed to offer consumers more control over their listening experience. Unlike the iPhone, which requires annual updates to introduce new features, AirPods Pro was a pretty perfect release: Apple mastered the wireless earbud product and has sold millions of units. So at this year's Far Out event, the AirPods Pro 2 announcement wasn't perhaps as exciting as the new Apple Watch Ultra or Dynamic Island, but it takes the AirPods to the next level and gives users even more great features. Speaking of the launch, Bob Borchers, Apple's vice president of Worldwide Product Marketing, said:"AirPods revolutionized the wireless headphone category with an innovative design and incredible sound quality. With the new AirPods Pro, Apple raises the bar once again. AirPods Pro delivers even better sound quality, a more immersive listening experience with Personalized Spatial Audio, and transformative audio features like Adaptive Transparency. With up to double the noise-canceling power of their predecessor, the world's bestselling wireless headphones got even better."
Building upon the success of the original AirPods Pro, the second generation introduces an H2 chip that offers "exceptional acoustic experience and cancels up to twice as much noise over the previous generation AirPods Pro." Apple has added a low-distortion audio driver and custom amplifier to offer richer bass and, for the first time, has introduced a new extra-small ear tip for users with smaller ears. Apple says that this is so "even more people can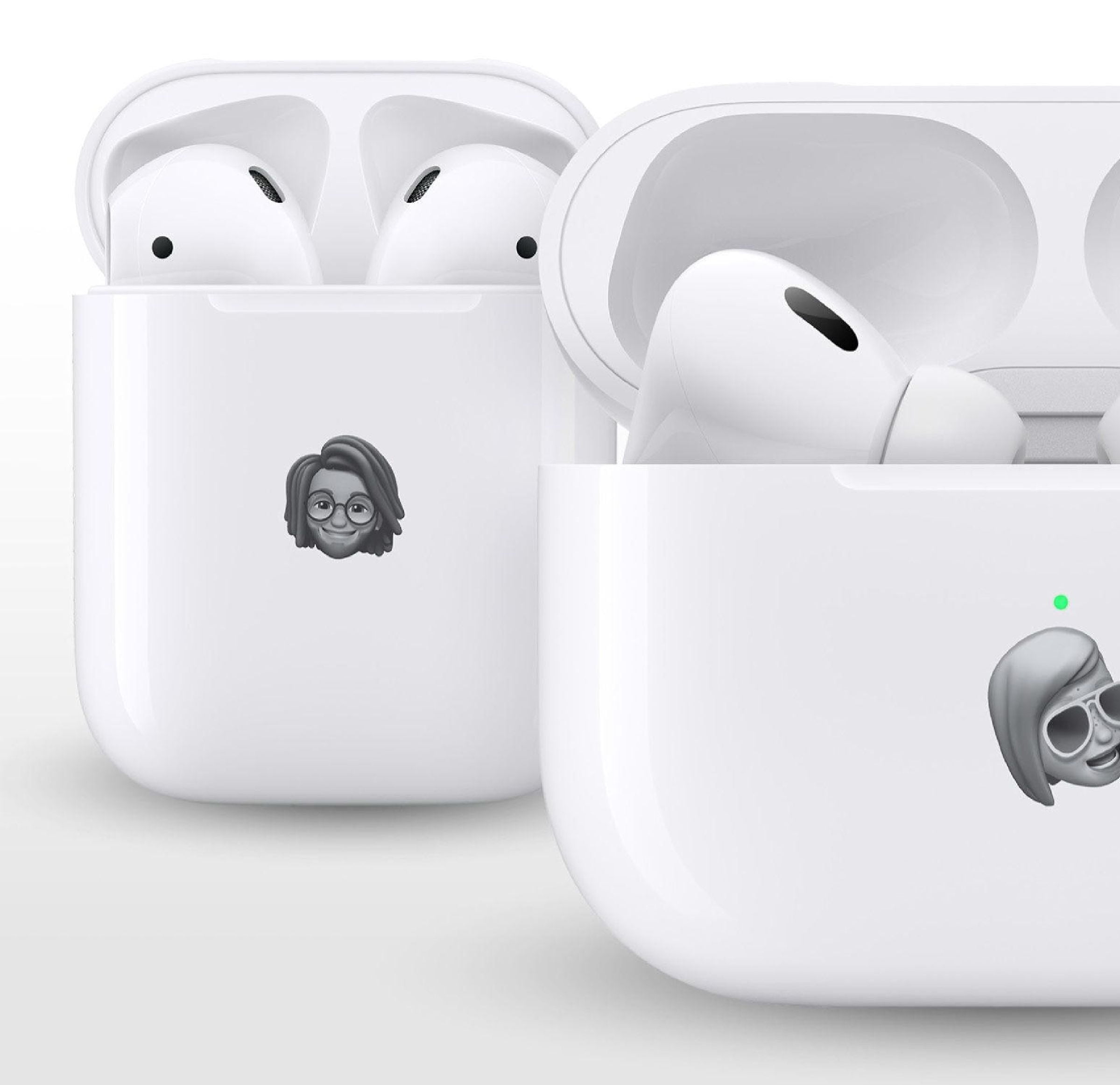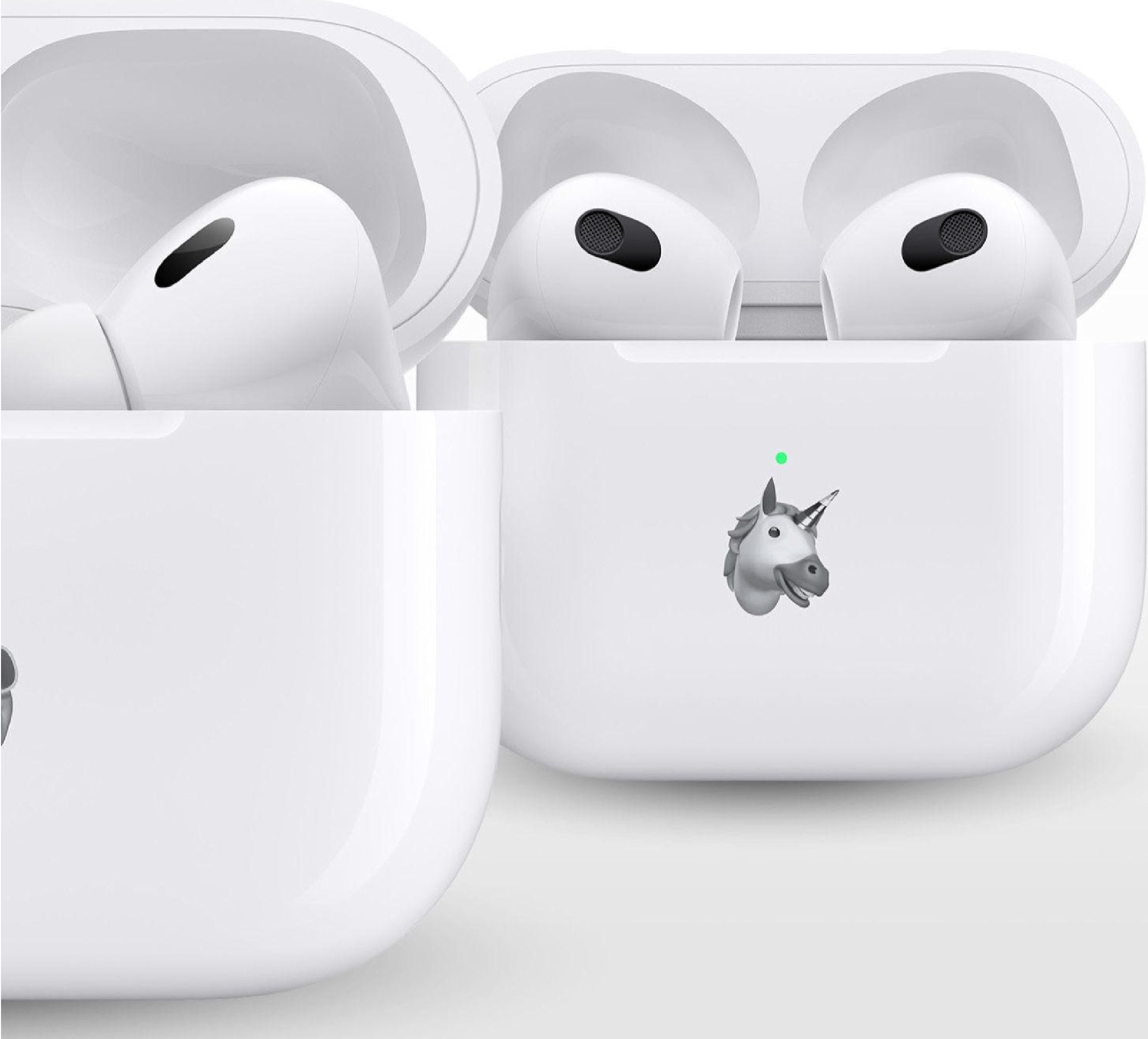 experience the magic of AirPods Pro." Combined with Transparency Mode, the new AirPods Pro makes it easier for listeners to stay connected to and aware of the world around them, with Apple introducing an all-new Adaptive Transparency feature that users on-device process to reduce loud environmental noise, such as passing vehicle sirens and construction tools to offer users a more comfortable everyday listening experience. Sure, the number of new features isn't quite as impressive as the predecessor, but Apple is at its best when it can build upon and refine already fantastic technology with even greater tools.
One of the most interesting new features on AirPods Pro 2 is Personalized Spatial Audio, which makes the listening experience "even more immersive." According to Apple, users perceive sound individually, based on the size and shape of their heads and ears. So Apple has introduced a new feature utilizing the TrueDepth camera on iPhone to create a personal profile for Spatial Audio to deliver a listening experience precisely tuned just for them. The new Personalized Spatial Audio mode will work across a spectrum of content on your Apple devices. Whether you're watching on iPhone, iPad, Mac, or Apple TV, Personalized Spatial Audio will work across movies,TV shows, music, and so much more. Dynamic head tracking makes the experience even more immersive, helping you feel the score when watching an episode of the award-winning SEE on Apple TV+ or the latest Rina Sawayama album.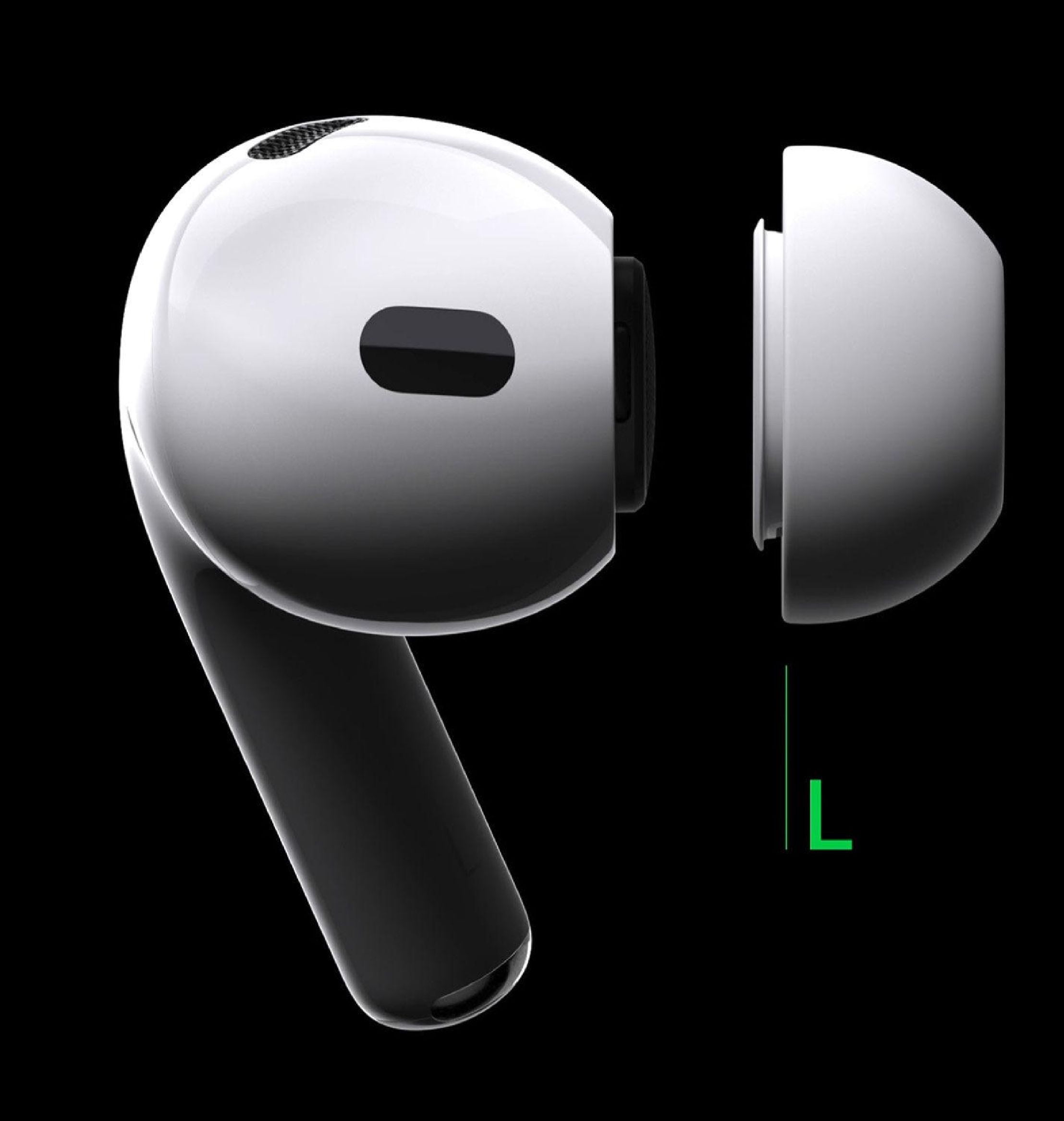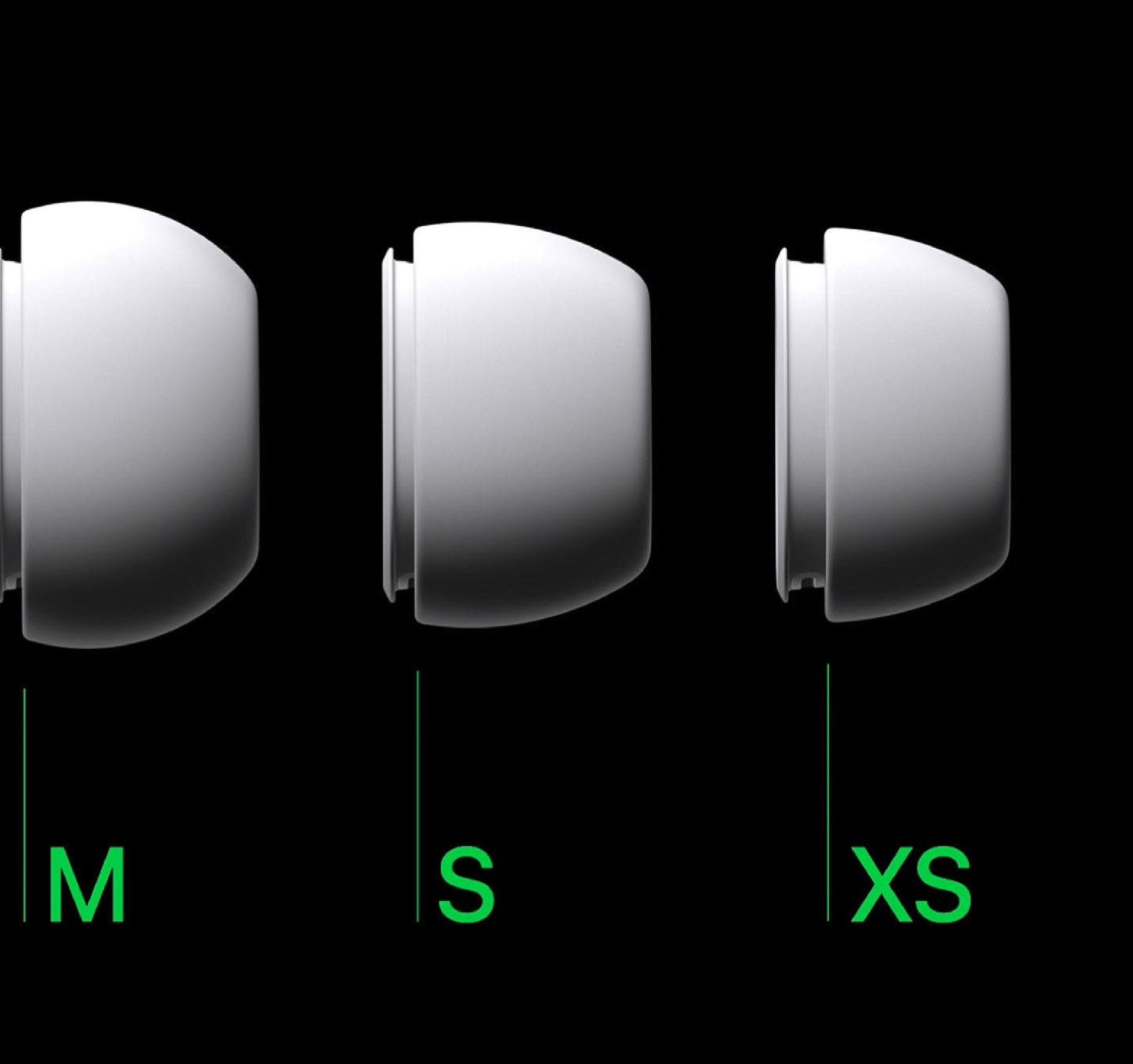 For the first time with AirPods Pro 2, Apple is introducing a new instant pairing feature that syncs across all of your Apple devices to make the setup process effortless, whilst dedicated AirPods settings menus can now be found at the top of the iOS Settings bar so users can easily access and control their AirPods features. This new software update works across all Apple-branded headphones and peripheral devices on iOS 16 and macOS Ventura.
One long-requested feature on the AirPods Pro was the ability to turn up the volume or control media playback without relying on another device. AirPods Pro has offered some functionality to change songs, but a new Touch Control feature allows users to swipe up or down the stems to make quick volume adjustments. It's also now possible to press the stem to change music, answer calls, and more, and of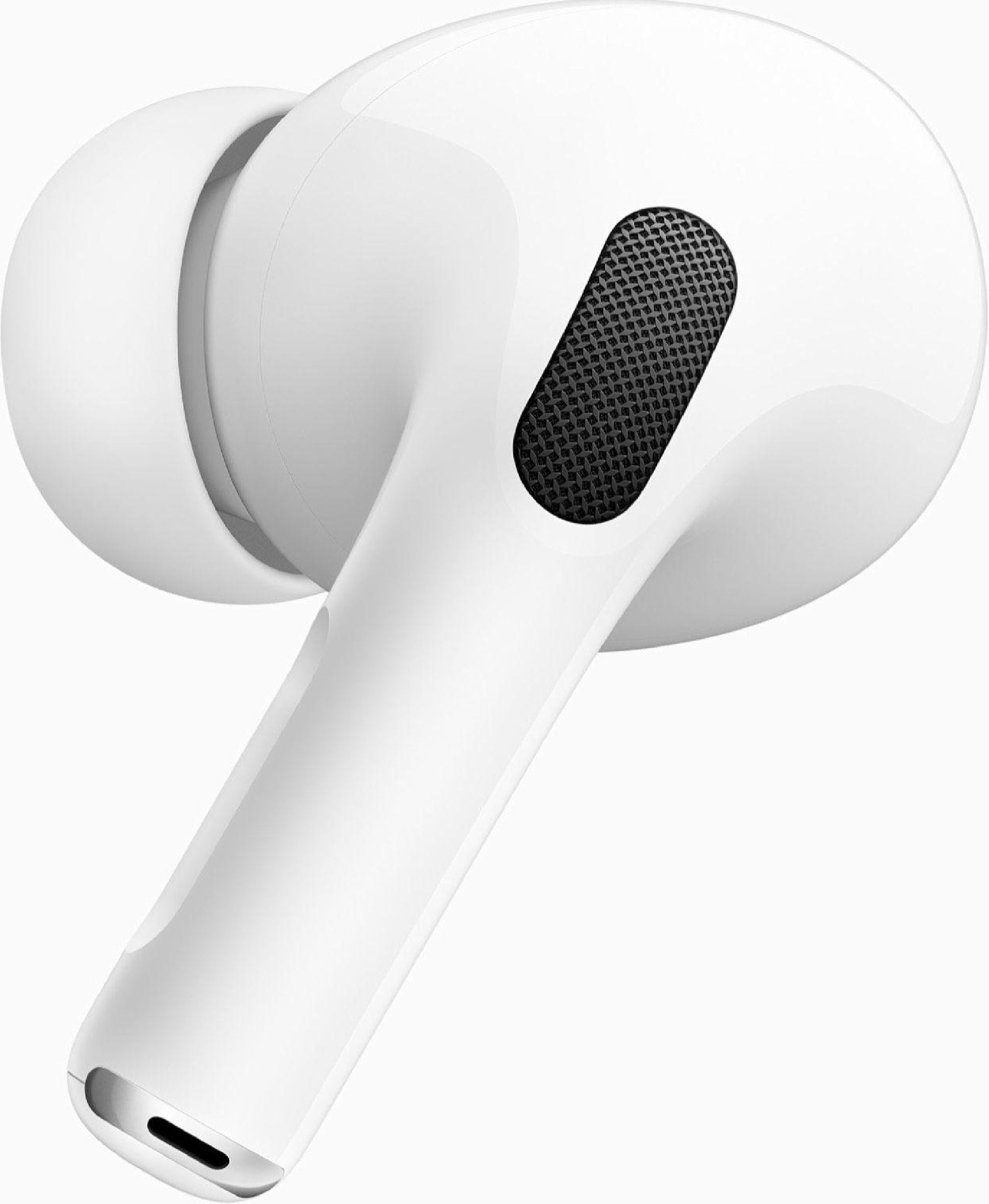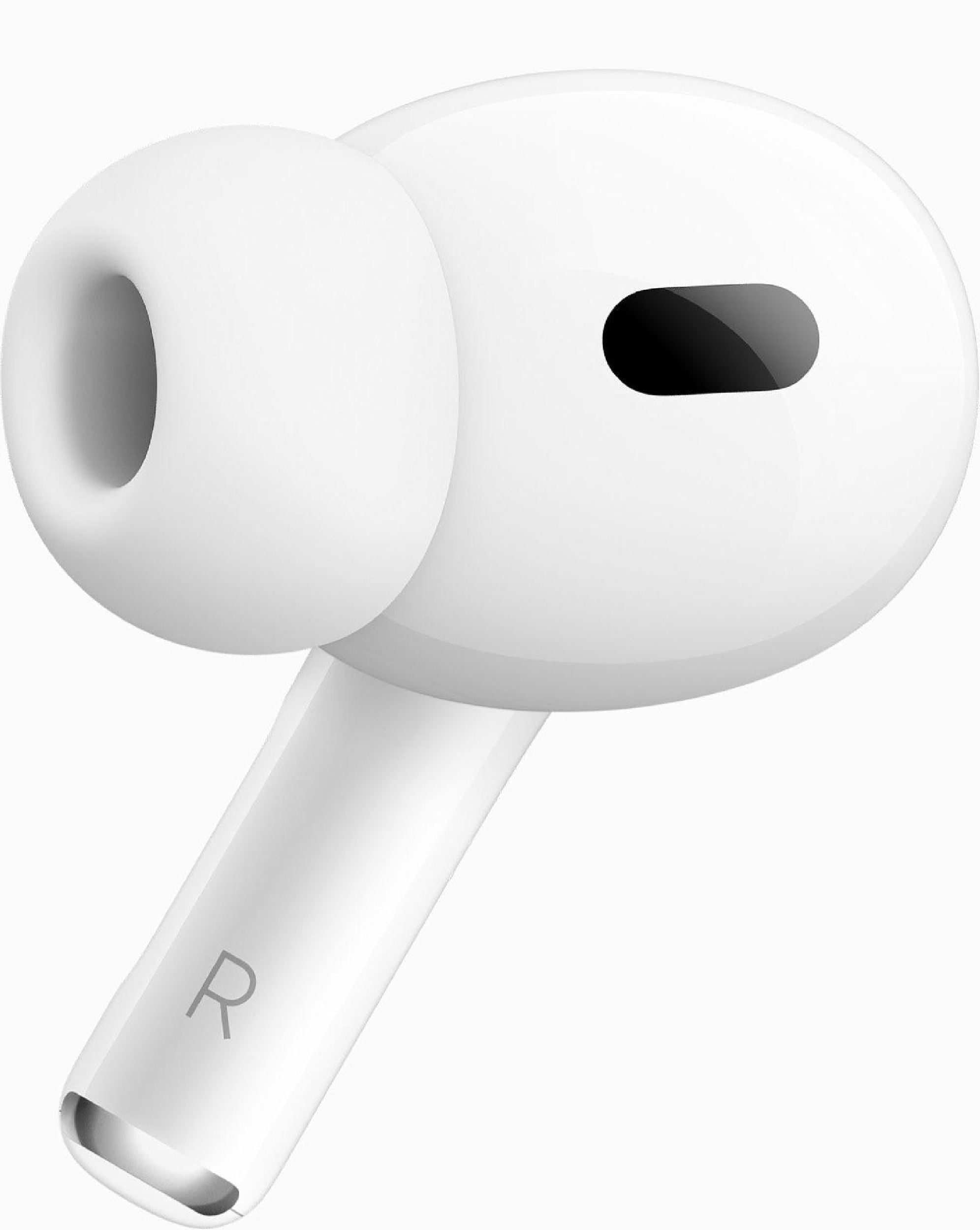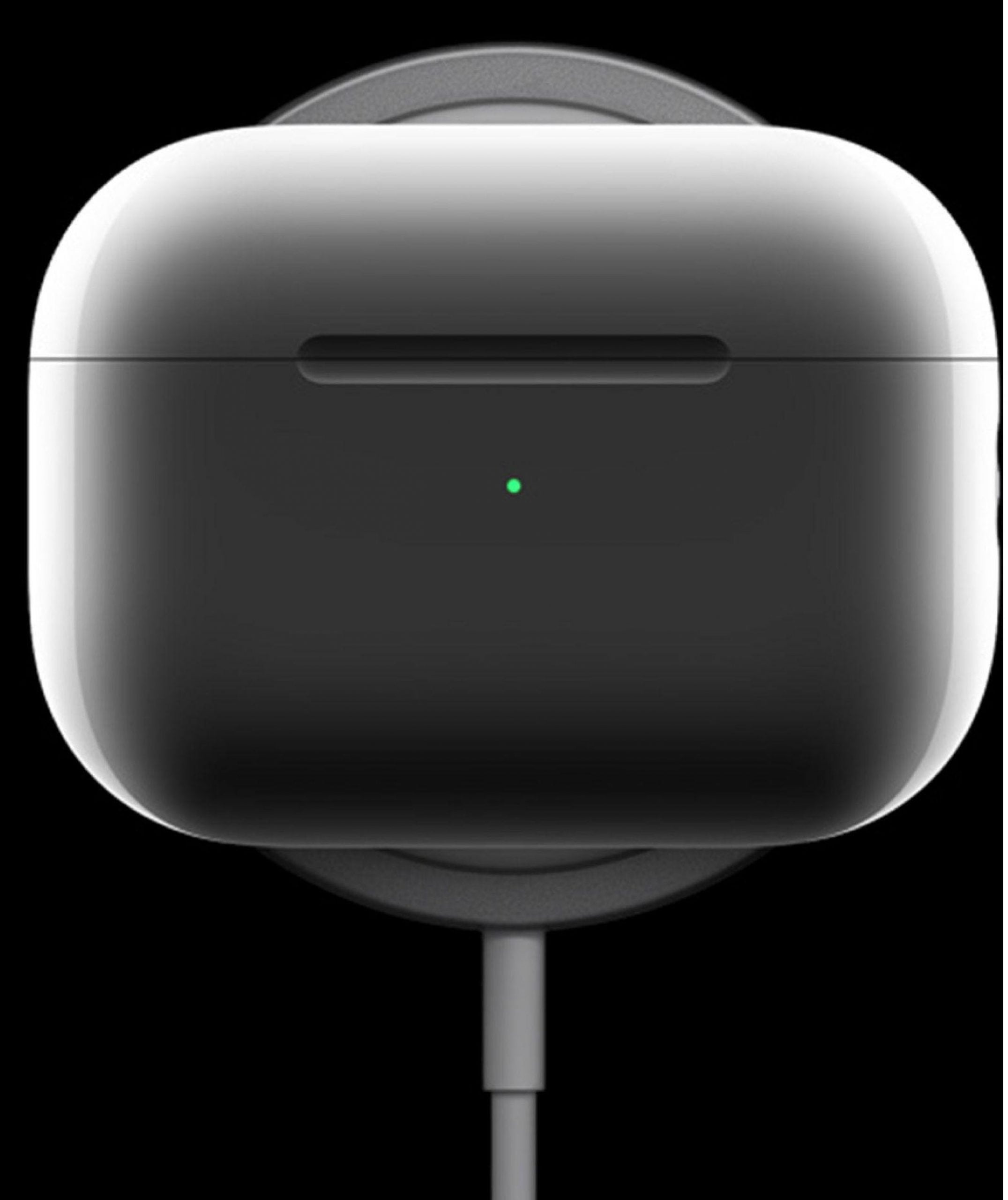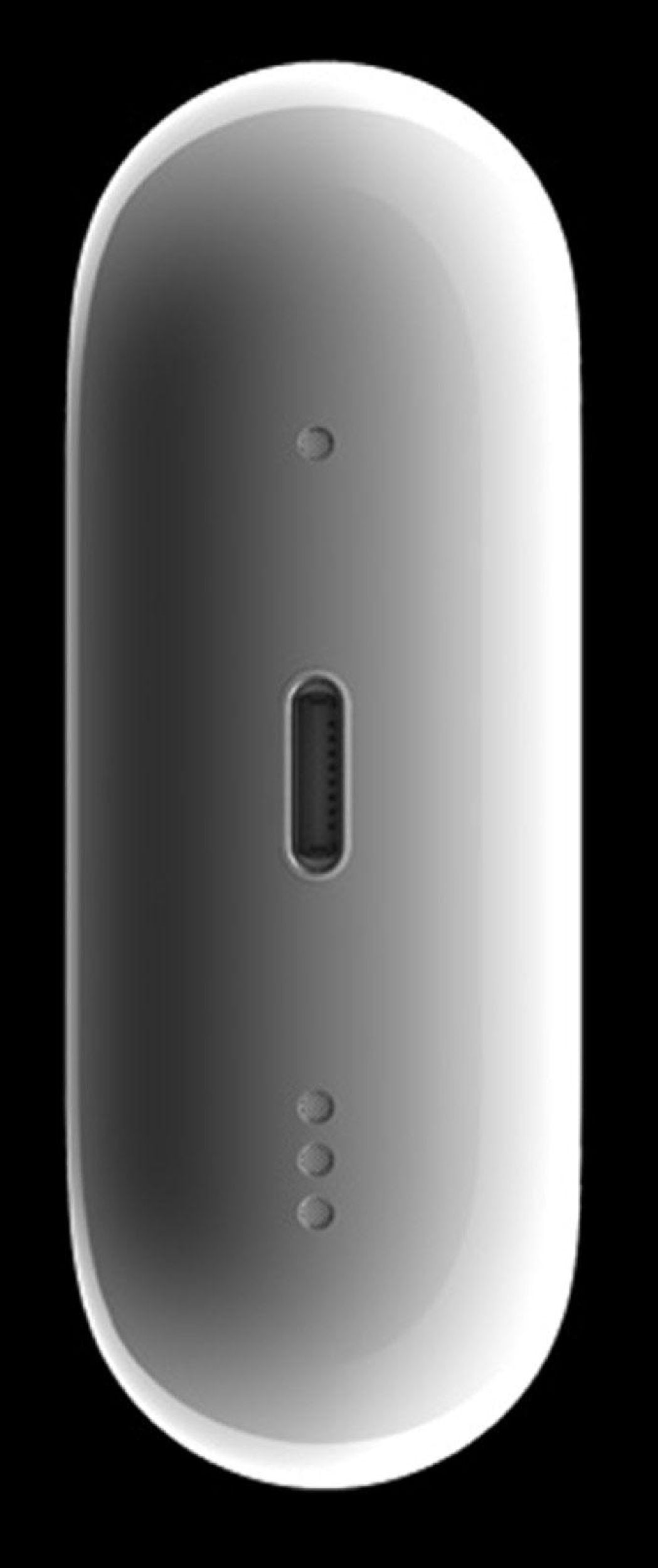 course, Hey Siri functionality remains on the new models to allow users to make requests handsfree. Apple has also added an improved, built-in skin-detect sensor that more accurately turns on or off playback – it will automatically sense when your AirPods are no longer in your ears and pause playback to preserve battery life and ensure you don't miss the next segment of your favorite Podcast.
Battery life is another common sticking point for those considering switching to wireless earphones, and AirPods Pro has always offered generous playback times. The second-gen model offers 1.5 hours of additional listening time over its predecessor, offering up to six hours with Active Noise Cancellation. When using the charging case for four additional charges, users can enjoy up to 30 hours of total listening time with Active Noise Cancellation on a single charge – ideal for travel. For the first time, users can now charge AirPods Pro with an Apple Watch charger and a MagSafe charger, Qi-certified charging mat, or Lightning cable. The new AirPods Pro also features a redesigned charging case that is sweat- and water-resistant and a lanyard loop.The model has also added Precision Finding so U1-enabled iPhones can find their charging case with guided directions from the Find My app. Apple has also added a new built-in speaker that offers louder tones when looking for your AirPods Pro case. For the first time, it's possible to personalize the charging case with Memoji and a curated list of stickers using the Apple Store app on an iPhone or iPad.
The next-generation AirPods Pro has been re-engineered for even richer audio experiences and convenient features that make life that little bit easier and work hand-in-hand with Apple's other hardware to deliver truly next-level sound.