With things getting back to something approaching normality and the good weather hopefully on its way, we're all starting to do the things we haven't been doing for such a long time. Read our Noise-cancelling Earbuds.
We're pounding pavements, going back to the gym, commuting or exploring by bus, tube or train and maybe even travelling by aeroplane to faraway destinations.
Written by Carrie Marshall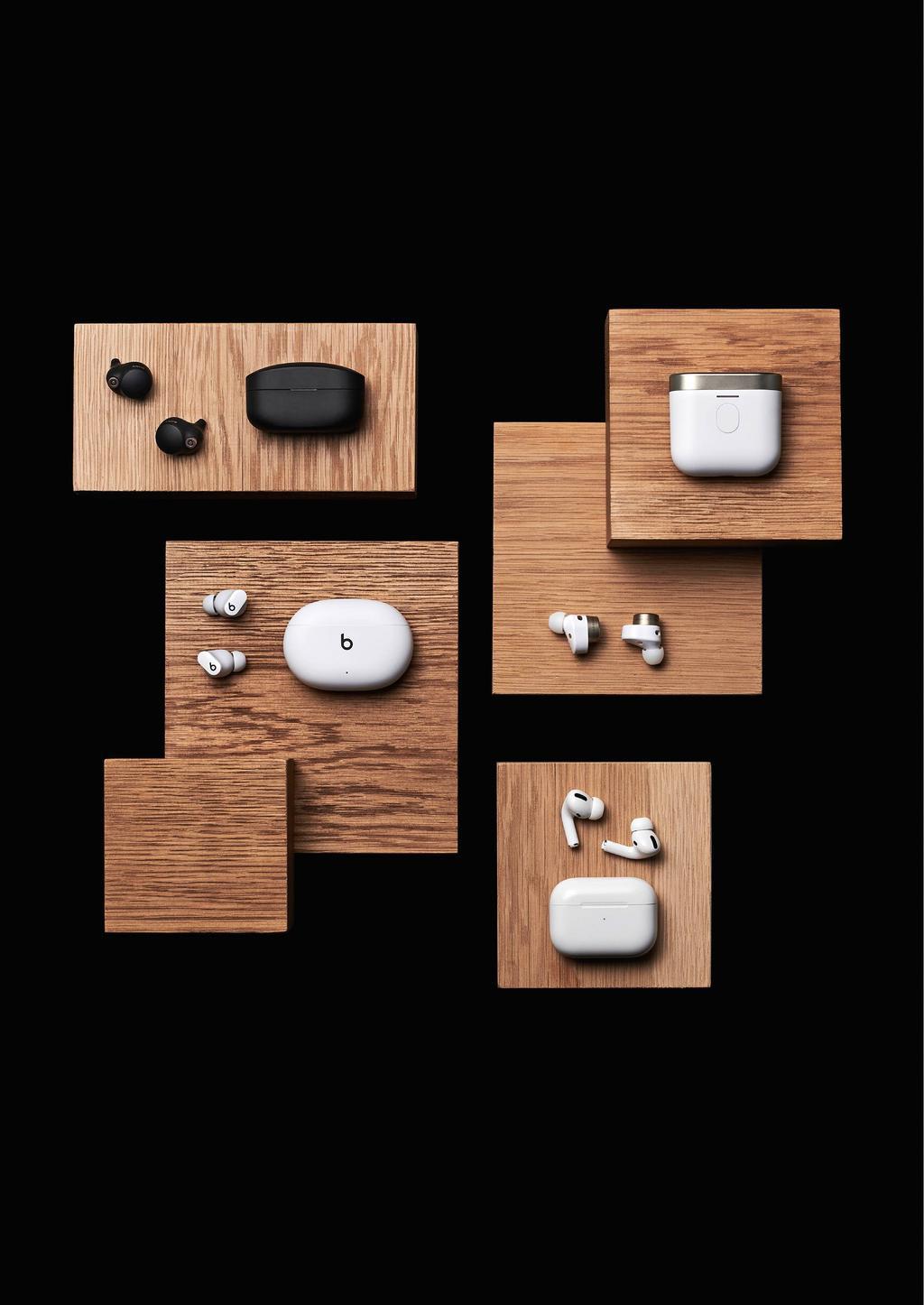 And all of those things have a soundtrack: traffic, people, engines and other potential irritants. If you'd rather listen to your podcast than the person puffing away on the machine next to you, or hear your favourite music without a rumbling engine accompanying it, active noise cancelling earbuds can make your world sound a lot less stressful.
Noise-cancelling earbuds are a must-have unless you only listen to music or podcasts at home, and even then they're worth having: thanks to ours we haven't heard a peep from the kids in days. But noise-cancelling headphones aren't all made equally. Some prioritise isolation over sound quality; others sound spectacular but don't deliver great battery life; and some are designed to work not just with one of your devices, but all of them: Apple's AirPods connect instantly and switch seamlessly between Apple devices, while Fast Pair on Android offers single-tap connections.
Noise-cancelling earbuds have come on leaps and bounds in the last few years, and the intense competition between manufacturers mean prices are keener than ever: at the time of writing you can get a pair of Apple-made Beats Studio Buds for £ or a pair of Jabra Elite 75t earbuds for under £ That's great news for anyone on a budget: you don't need to wade into the murky waters of no-name knock-offs to get the features you need for the price you want to pay. Even high-end headphones are more affordable than ever: Bose's QuietComfort are often discounted below their usual £ RRP, and Sony's superb WF-1000XM4 earbuds can often be found for under £
There's more to buying noise-cancelling headphones than simply picking the most expensive pair you can afford, however. If you stick to the well-known brands it's pretty much impossible to buy a bad pair, but it's important to know what additional features are available and which ones will have a positive effect on your audio experience.
But first, let's travel back in time. Noise-cancelling headphones were invented in the 1950s by Dr Lawrence Jerome Fogel, who designed systems to help pilots communicate more easily above the noise of their aircraft's engines. The headphones incorporated a microphone to listen to the ambient sound and a small amplifier to create an inverted version of the sound wave: by playing the inverse wave at the same time as the original, or as close as possible to it, it would negate the sound altogether. It was, and is, most effective with continuous, lower frequency noises such as aircraft engines; short, sharp or high-pitched sounds were harder to catch and counteract.
The first commercial noise-cancelling headphones were made for pilots too. Bose's 1989 Series I Aviation Headset was the first commercially available headset with active noise reduction, and the technology was made available to passengers – business class and first class only – in 1999 before Bose made its first QuietComfort headphones available to buy in 2000.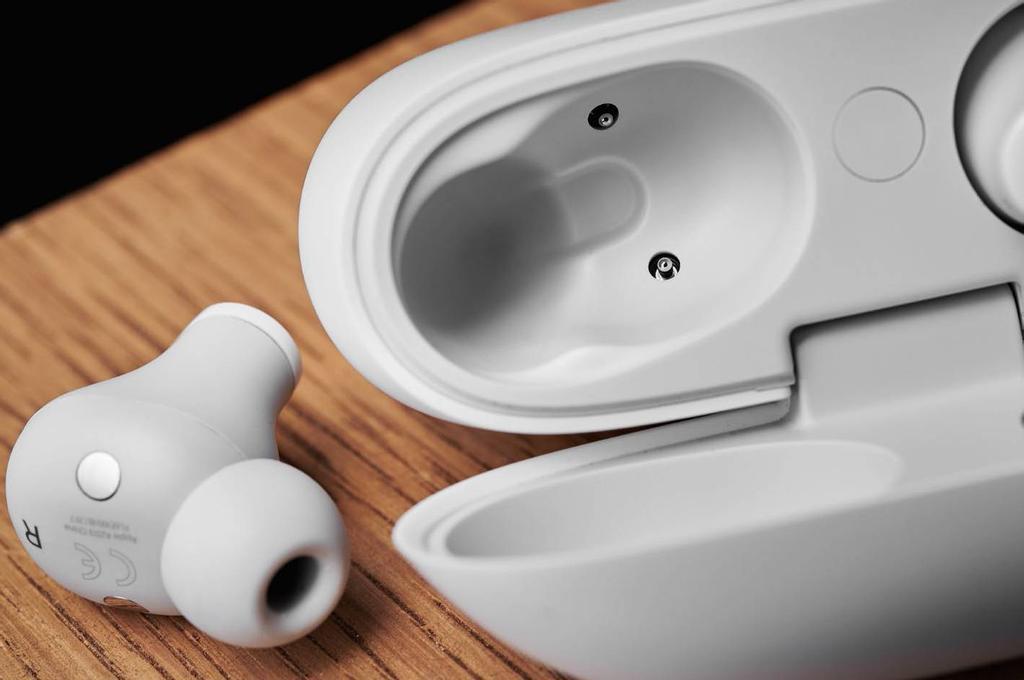 TAKE YOUR PICK
There are two kinds of noise reduction: passive and active. Passive noise reduction is when your headphones block out the outside world simply by being there, so for example a well-fitting pair of earbuds without active noise cancellation will still reduce the ambient audio, especially at higher frequencies. But active noise cancellation, ANC for short, is much smarter. Like its aircraft engine-defying ancestors, it analyses the sounds around you and creates a negative waveform to silence them – and digital technology enables it to do so much more quickly and effectively. The result is that you can hear what you want to hear more clearly, and without having to turn the volume up.
While the basic idea hasn't changed much since Bose's first QuietComfort headphones 22 years ago, today's ANC earbuds aren't just smaller. They're much smarter too. Modern ANC earbuds deliver spectacular audio including surround sound, and in some cases they support high-res audio too.
3D audio, sometimes called Spatial Audio or something manufacturer-specific such as Sony's 360 Reality Audio, is increasingly common in higher-end earbuds. It creates a sense of 3D space, and if your earbuds also have head tracking then when you turn your head towards a particular instrument you'll hear it more clearly. 3D audio is particularly good for spacious music such as acoustic or jazz, for live concerts and for listening to movies too: provided the original audio source was mastered for surround sound it's really rather impressive, although attempts by earbuds to create spatial audio from stereo-mastered sources are less convincing.
Where early earbuds used basic Bluetooth streaming for their audio, more advanced models now have much higher audio quality. Bluetooth's aptX HD has a bit rate of 576kbps, almost twice that of the best quality MP3s, and up to 24-bit audio compared to the 16 bits of CD. There's no need for it on cheaper earbuds but on well-engineered headphones, you'll hear a distinct improvement over older streaming standards – although Apple reckons it's not good enough and may use a different streaming protocol for its forthcoming AirPods Pro 2.
Many active noise-cancelling earbuds also offer transparency modes (see p48) that offer a middle ground between full noise cancelling and no noise cancelling at all, so that you can hear people in shops or in the office without being bombarded with ambient noise.
One of the most interesting features we're now seeing in all kinds of earbuds is customised hearing profiles. Instead of manually tweaking the EQ (if the manufacturer's app even lets you do that), the headphones perform their own analysis of your ear canal to find the perfect settings. Different manufacturers do things slightly differently but the HearID system in Anker's SoundCore earbuds is typical: it plays a sound in your earbuds, analyses the reflections of that sound, and tunes the earbuds accordingly. If you don't like the settings you can adjust them to suit. That's important because everybody's hearing is different, especially as we age and lose some of our ability to hear the very highest frequencies.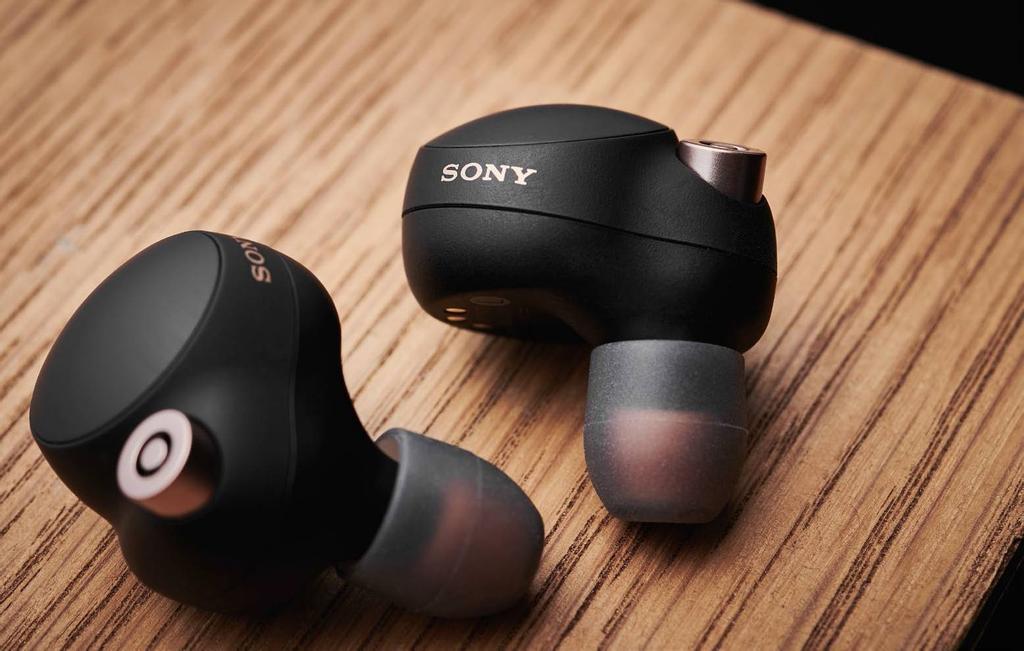 SEEK AND YOU SHALL FIND
One of the best things about earbuds is also one of the worst things: their tiny sizes and lack of cables make them exceptionally easy to misplace. That's why many manufacturers include the ability to trace lost earbuds from an app. For example, if you can't remember where you put your AirPods Pro or Beats Studio Buds you can use Apple's Find My app to locate them, or see their last known location if they're no longer active.
The app you get depends on the earbuds you buy. Sony's earbuds, Google's Pixel Buds and Samsung earbuds use Google's Find My Device app, while Anker's earbuds rely on Anker's own SoundCore app and JBL uses its own My JBL app. While Apple's Find My app is open to other manufacturers, for now it's mainly an Apple-only service.
There's one last thing to consider: fit. Earbuds that don't fit correctly won't seal your ears properly, and that'll significantly reduce their effectiveness and ability to cancel ambient noise. Most earbuds come with a range of tips to help you get the perfect fit, but it's worth doing some research to find out if a particular pair of earbuds is unusually large or small: for example the Bowers & Wilkins PI7 earbuds deliver spectacular sound but some reviewers have found them simply too large for their ears.
If you can't find noise-cancelling earbuds that fit, there's another option: custom in-ear-monitors, IEMs for short, which are moulded to your specific ear shape based on measurements you provide or 3D scans of your ears.
They're passive rather than active noise cancelling but they're very effective, which is why you'll see so many musicians using them on stage or engineers wearing them at the mixing desk.
Products such as Ultimate Ears' UE Pro models aren't cheap – prices start at just under £ to about £ for the range-topping, 8-drivers UE Live – but they're designed for audio pros who need to hear every last detail without the slightest distraction.
The very best active noise-cancelling earbuds, however, can be bought for considerably less than custom-fit IEMs.

Noise cancelling earbuds – Engineered with the world-class noise cancelling. Bose controllable noise cancellation and full Transparency Mode allow you to eliminate distractions, let your surroundings in, or a little bit of each..Note : If the size of the earbud tips does not match the size of your ear canals or the headset is not worn properly in your ears, you may not obtain the correct sound qualities or call performance. Change the earbud tips to ones that fit more snugly in your ears

Note : If the size of the earbud tips does not match the size of your ear canals or the headset is not worn properly in your ears, you may not obtain the correct sound qualities or call performance. Change the earbud tips to ones that fit more snugly in your ear
& Free shipping

Elevate any activity — or outfit — with Kim Kardashian's Beats Fit Pro collection, available in three neutral shades with a flexible wingtip for a seamless fit
Flexible, secure-fit wingtips for all-day comfort and stability
& Free shipping
Last update was on: November 27, 2023 8:07 am