Martin Pipe meets the Hemp – a highly-distinctive take on a familiar Grado design. Read our GRADO HEMP Review.
Grado's circumaural open-back headphones have a distinctive house style – a time-honoured design and appearance that immediately identifies their origin The New York firm is now going one step further with its limited-edition Hemp, the cups of which are formed from the material that gives the 'phones their name. It's a wood that's made by compressing a mix of hemp fibres and bonding agent. Claimed by some to be the "world's most environmentally- friendly" timber product, hempwood – certainly as deployed here – has visually-distinctive grain patterning. This varies from sample co sample, ensuring that every pair of Hemps will be unique.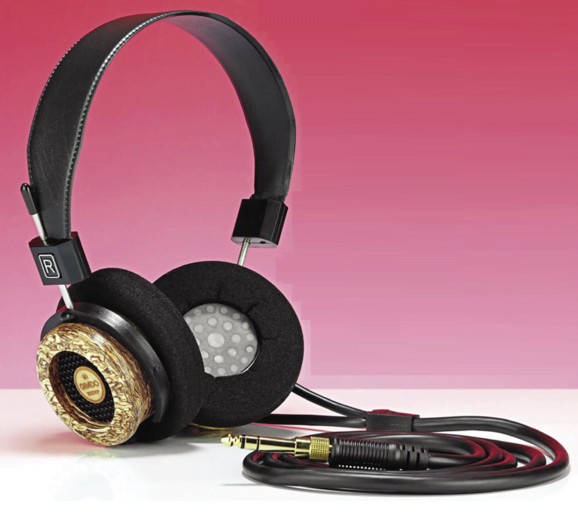 Acoustic properties did. of course, influence Grado's decision to use the material."The highly- compressed hemp" I was told, "creates a 'damping effect' between their fibres…producing a fuller sound".Through "trial and error" Grado also introduced maplewood into the design so that it could achieve the desired sonic balance Glued into the cups are the 'de-stressed' 40mm dynamic drivers, which Grado claims to match within 0.05dB.
Presenting a nominal 38 Ohm impedance to your amplification, and responding to frequencies from I 3Hz to 28kHz, they're of average sensitivity at 98dB/mW My FiiO X3 personal player had no trouble driving them, though. The hefty 8-conductor cable, which is approximately a metre and a half long, terminates in a personal-friendly 3.5mm plug (with 6.3mm adaptor). It's alas not detachable, and so can't be upgraded – or easily repaired! Nor can you experiment with balanced-output headphone amps.The Hemps use the same time- honoured sprung-steel headband and simple-but-effective head-size adjustment of its brethren. Grado's easily-replaceable earpads -'F- cushions' – are made from dense foam They are comfortable initially, but can irritate after a while. As an open design, sound leakage is quite significant – these probably aren't the best phones to wear on public transport, unless you want to share your musical tastes with others in the immediate vicinity.
SOUND QUALITY
Driven by headphone DACs like the Prism Gallia and Chord Hugo TT. fed from a Cambridge CXN digital source. I found that the Hemp is musically-believable – yet the same time 'big' and engaging in its presentation Some previous Grado efforts have been described as being a touch bass-shy and overly bright. Not so here; the Hemp is on the whole well- balanced, but with a slight midrange bias that seems to – for example – bring out the strings of Venus, the 8ringer of Peace (Hoist's Planet Suite, Rattle/BPO) from the mix.The percussive 'voices' of the drumkit in Simon and Garfunkel's America, as played by session musician Hal Blame, were phenomenally-detailed for sub- £ headphones. It was also easy to pick out and follow the small pipe organ that bubbles through the track. Complex pieces like the Holst left me with no reservations about the Hemp's ability to create a tangible stereo image between your ears.
The guitar tone, pedal steel and vocal of David Elias's Crossing: Morning Light Western Town (DSD64) were easily resolved, thanks to this forward character and ability to communicate where it counts.Also played on this recording is a double-bass, which here sounded deep and controlled – yet convincing.America's bass-drum was also given a satisfying kick, while electronic low-frequency excursions among them, Pye Corner Audio's Remanence and Underworld's River of Bass – were given all the space they needed. Rhythm was well- defined and paced well, as Talking Heads' Born under Punches… (from Remain in Light) amply revealed.
I then switched to a mixtape of'90s-era hip-hop from Brooklyn the New York borough where Grado's headphones just happen to be hand-built. Raps from the likes of Mos Def, ODB and Big Daddy Kane flowed here with unambiguous clarity, and I marvelled at (and attempt to guess the origins of) their inventive jazz-rich musical backdrops. Midrange colouration (Amir Said's In Brooklyn rap, for example) was down to the recording, and not the 'phones Radio 4 speech exonerated the Hemp here.This musical genre is also known for its percussive sounds and basslines, which were here correctly-proportioned rather than emphasised – as is frequently the case with the headphones associated with another well-known rapper.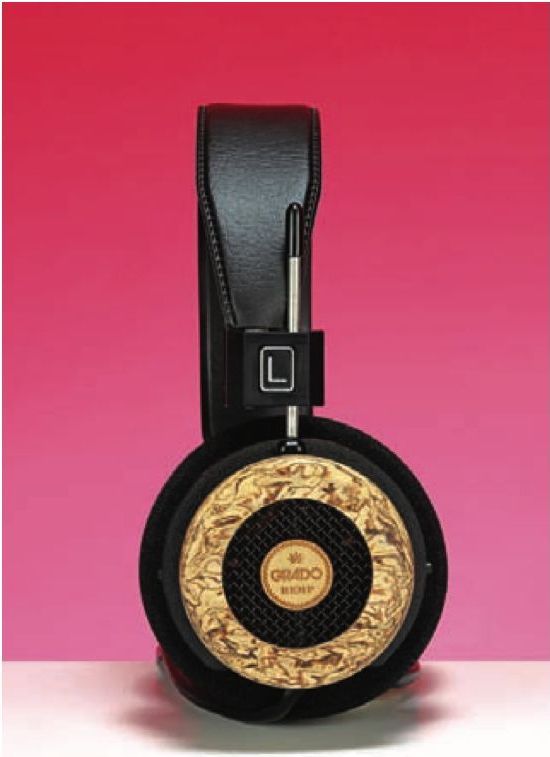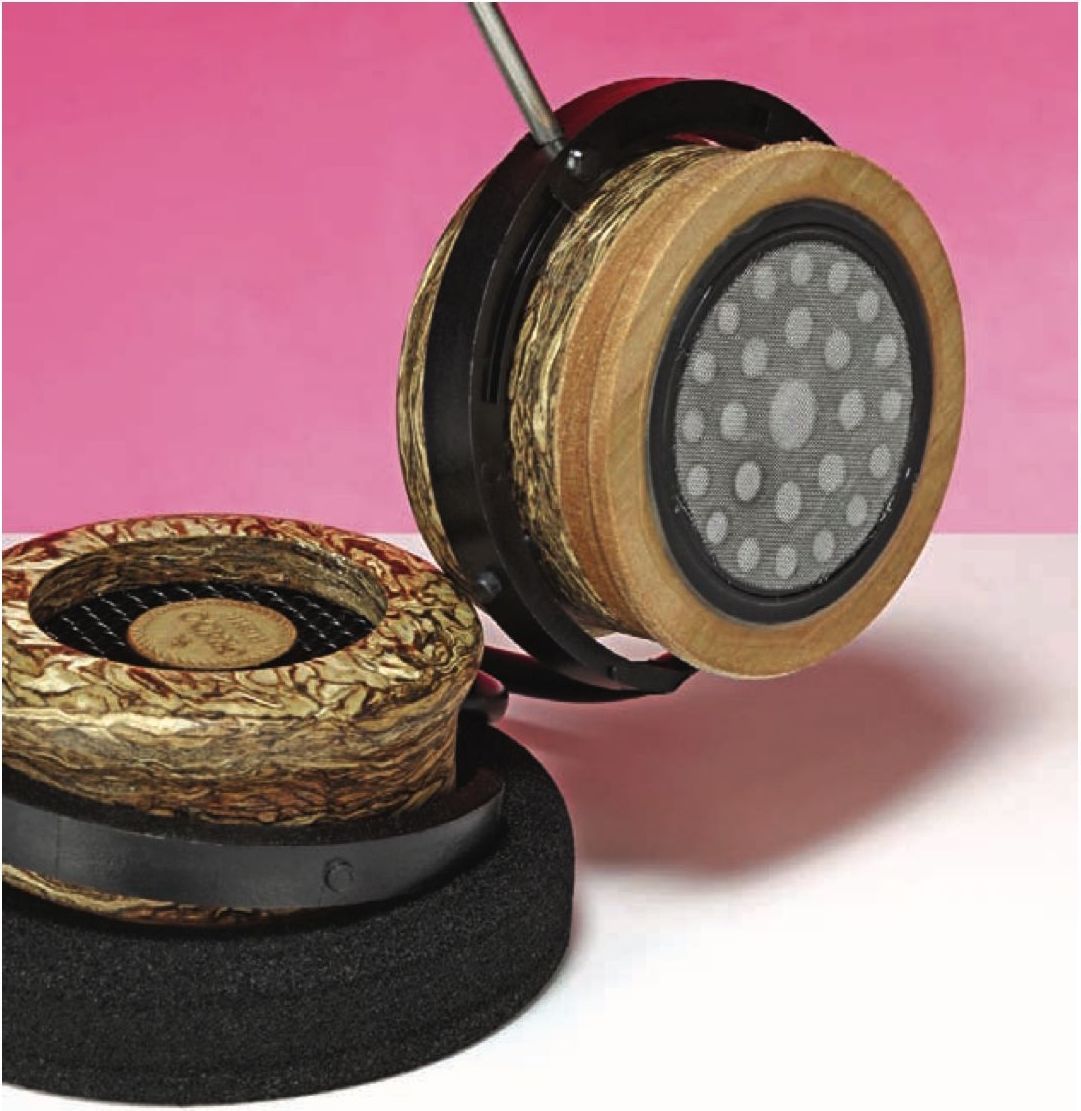 CONCLUSION
On the whole, I loved these distinctive full-bodied 'phones – and I'm sure you will. No substances were consumed while preparing this review, although Grado admitted to "stock(ing) up on more snacks at the office". Unfortunately, Grado only produces its limited editions for "exactly one year" – its PR also told me that it doesn't work to "exact numbers".With this in mind, let's hope the Grado's staff can be persuaded to keep off the substances until the run ends in the summer, and follow the Hemp with 'phones of similar character.

| | |
| --- | --- |
| OUTSTANDING | amongst the best. |
| VALUE | keenly priced |
| Distributor | Armour Home Electronics |
| Phone | +44 (0)1279 501111 |
| Website | www.armourhome.co.uk |
VERDICT
GRADO HEMP Review
A 'big' sound - but not too big.
PROS
incredibly enjoyable, in musical terms
good looking and well built
CONS
cables fixed and cannot be replaced
ear discomfort during long listening sessions
Best GRADO HEMP prices ?
MORE DEALS