There are an extraordinary range of earbuds available from a host of manufacturers, and we usually try to inform you about new models that offer great value for money – that is, affordable units that still sound superb. Here, however, you'll see that we're testing buds toward the top of the price scale. It's with good reason, though, because these are simply the best noise-cancelling earbuds that money can buy. Read our Bose QuietComfort II Review.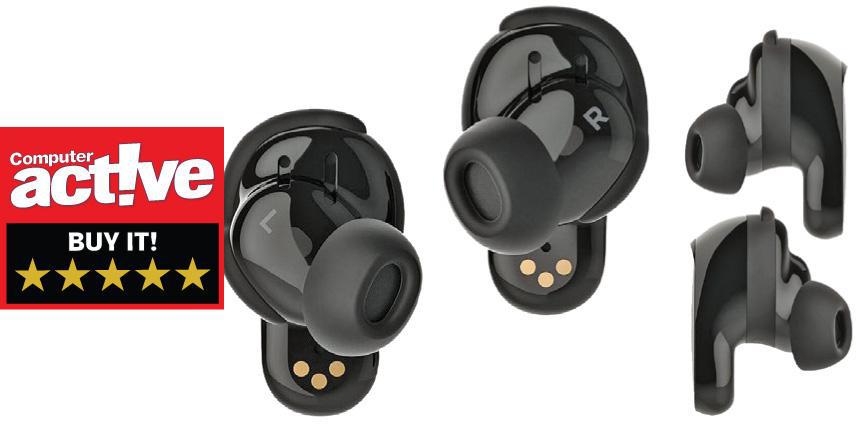 EARBUDS
Unlike the Roberts radio reviewed above, these earbuds have undergone a significant redesign. For starters, they are around a third smaller, which makes them more comfortable to wear than builkier rivals, such as the Sony WF-1000XM4.
The QuietComfort II's noise-cancellation feature is exceptional. We tested the buds in a crowded pub and, whether it was the loud conversations on the table next to us or background music pumped out from ceiling speakers, outside noise just didn't get in. They were just as good at blocking out noisy public-transport environments.
The quality of playback is also brilliant. We listened to a wide range of musical genres, from rap to classical, and the calibre of sound was consistently high across the board.
Bose claims a battery life of up to six hours, with three extra charges coming courtesy of the charging case. It can fully charge the QC Earbuds II in one hour, with a 20-minute charge delivering around two hours of playtime. The case charges via USB cable only, meaning there's no wireless charging option.
SPECIFICATIONS
Supports SBC and AAC codecs • USB-C charging • Bluetooth 5.3 • 17.2×22.4×30.5mm • 6.2g per earbud • Two-year warranty
VERDICT
A superb redesign for Bose's flagship earbuds, which sound better than ever and keep background noise at bay
10/10
Best Bose QuietComfort II prices ?
MORE DEALS

ALTERNATIVE
Sony WF-1000XM4
These earbuds can't quite match the quality, but are still worth considering if you're looking for something more affordable