WE CAN'T START this review without first confronting the elephant in the room: that price tag. The words "expensive" and "audiophile" have a tight-knit relationship, so are we truly shocked by the $ cost? Audeze is well known for its high-end planar magnetic headphones and is well respected by the audiophile community. These aren't the brand's first in-ear headphones, but do the Euclids live up to Audeze's reputation?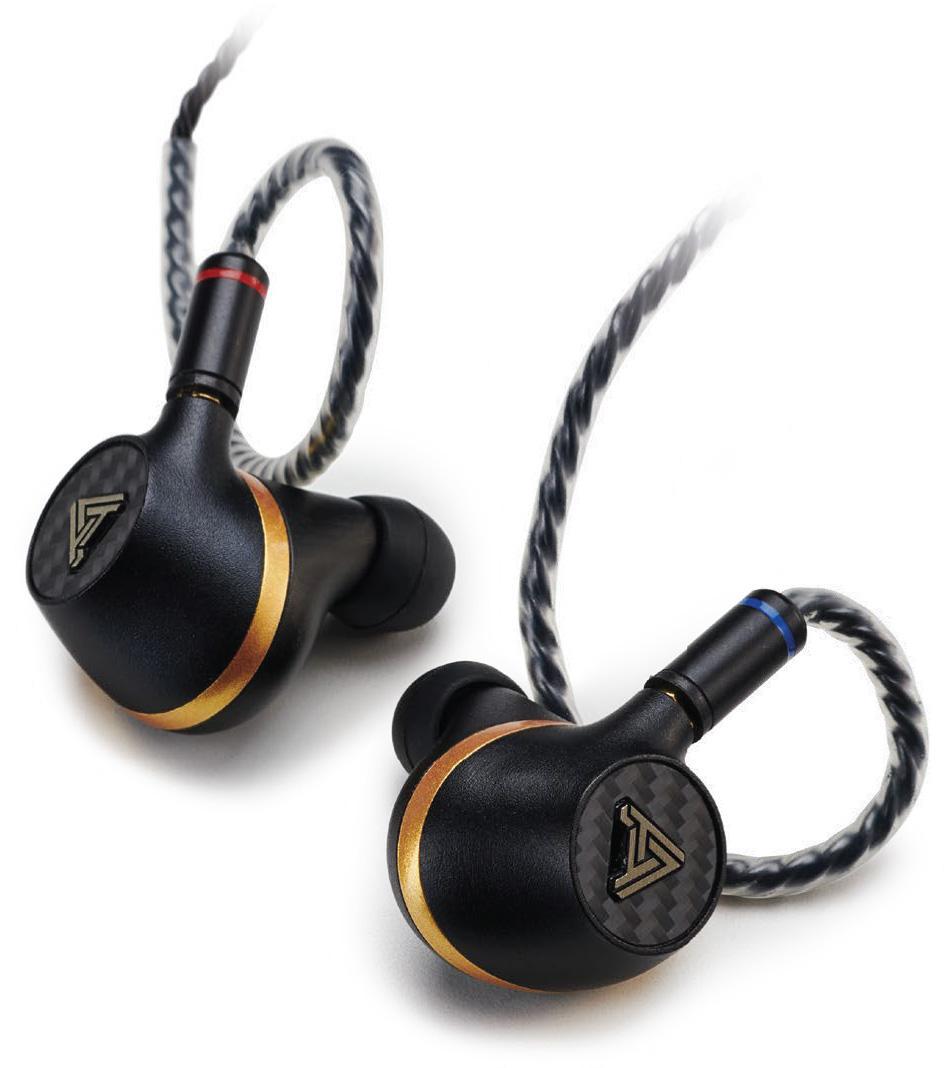 –SAM LEWIS
When spending over $ you'd hope that at least part of that money would go toward the unboxing experience, though sadly, it's underwhelming for the Euclids. They come in a flimsy cardboard carton that belies what lurks within. When you've gone past this cheap packaging, you are met by a clear hardshell carry case showcasing the brand's logo. We have to hand it to Audeze here because this heavy-duty case should keep the Euclids safe and sound. Read our Audeze Euclid Review.
They also come with a great selection of accessories and cables. In the box, you get an MMCX braided cable, a 4.4mm Pentaconn balanced cable, a Cipher Bluetooth module, a 1/4-inch TRS adapter, a mesh carry case as well as the hard-shell one, a variety of ear tips, a cleaning brush, and a clip. That's quite an assortment and demonstrates good attention to detail from Audeze that should provide you with all the gear you need to start using the Euclids.
As for the actual headphones, they are certainly an interesting piece of technology. Design-wise, they are made of black precision-milled aluminum with gold accents, including the gold Audeze logo that sits on a carbon-fiber plate on the face of the earphone. That's the premium aesthetic box well and truly checked. They do have some weight to them, which adds to the premium feel, but may not be great for long periods of use. They aren't the sleekest or most subtle in-ear headphones we have come across either. That is in part due to what hides beneath their shell. What Audeze has crammed into these is nothing short of impressive, containing 18mm single planar magnetic drivers in each earbud. Where the design falls a bit short is the red and blue indicators on the MMCX braided cable—these are to indicate which cable connects to the left or right earphone, but it distracts a little from the premium aesthetic. A minor gripe but these aren't exactly cheap cans.
BALANCING ACT
One issue we encountered was with the first-time setup. Getting the Euclids comfortable in your ear is nothing like as simple as with Apple's AirPods, for example. Instead of the cables going straight down from your ear, they come out upward and wrap around. Though this helps with balancing the weight, it can be frustrating and makes them less quick and easy to use than other styles. It can be a problem when wearing these in public if you need to take them out to speak to someone. The problem is worse when it comes to using the Bluetooth cable, as it adds more weight to the earphones. However, when you've found the correct ear tips and fitted them correctly, they are comfortable. The Bluetooth module has a micro-USB port for charging and typical media control buttons, which are easy and quick to use.
Despite the slightly negative start to the review, we now come to the best part of the Audeze Euclids: their sound. Naturally, we had high hopes when testing earphones that cost as much as a particularly elusive GPU, but it's safe to say they live up to the Audeze reputation. One way we can tell how great an audio device performs is when the sound can transport you away from whatever you are doing, leaving just you and the music. These Euclids achieve that instantly and do a great job of blocking out background noise, delivering a superwide soundscape.
You're immediately hit with extensive detail and sounds that you otherwise may have missed using a regular pair of earbuds or headphones. This high detail creates more focus when listening to music, resulting in a more otherworldly experience. While maintaining this precision, the Euclids also deliver punchy percussion and bass at the low ends that create a warm foundation for the sound. Piecing the overall output together are the rich mids, which produce a well-rounded sound. Testing across a wide range of genres, the Audeze Euclids continuously deliver a rich, detailed sound, with plenty of oomph to accommodate all types of music. You can easily spend hours immersing yourself in your favorite songs and that's ideally the goal. Poor audio quality can distract from what you're listening to and that isn't the case here. There is certainly an audiophile market for in-ear devices that cost this much, it's just whether you can justify the price to carve out your own corner of audio heaven.
VERDICT
Audeze Euclid
AUDIO BLISS Rich, detailed and fully immersive sound; high-end build quality.
AUDIO MISS Wallet-rinsing; awkward setup; subjective looks.
Best Audeze Euclid prices ?

$

999.00
1 new from $999.00
in stock


$

1,299.00
1 used from $999.97
3 new from $900.01
in stock

MORE DEALS

$, www.audeze.com
SPECIFICATIONS
Driver Type 18mm planar magnetic driver with neodymium N50 magnet
Frequency Response 10-50,000Hz
Impedance 12 ohms
Connectivity Auxiliary, Bluetooth 5.1
Compatibility PC, mobile
Design Style In-ear, closed-back
Weight 0.03Ib without cable