Martin Pipe thinks for Focal's Stellia closed-back headphones is money well spent. Read our FOCAL STELLIA Review.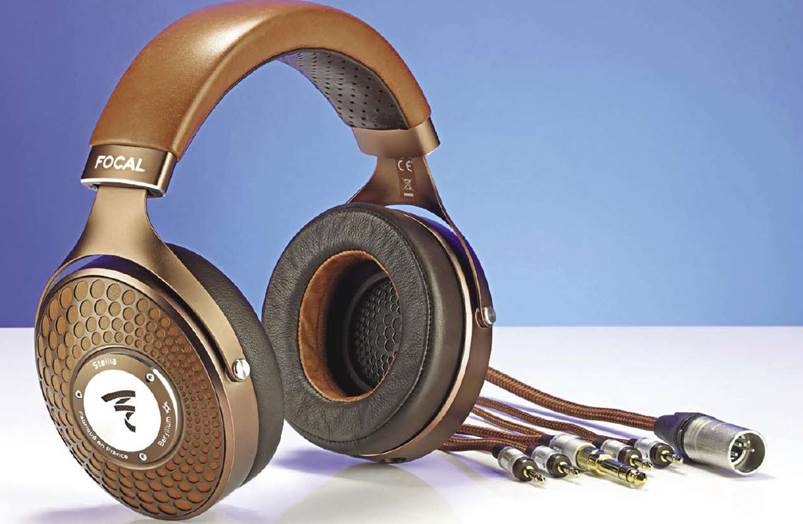 Regular readers will know that I have been enthusiastic about Focal's high- end headphones, which have set new standards for intimate musical enjoyment – as well they might, considering the sums of money involved.
Both models I've tried so far – Utopia and Clear – are of the circumaural (i.e. ear-enclosing) variety, but with an open back. Open back drivers perform very well subjectively and are comfortable to wear, but they let outside noise in and send inside noise out, which may annoy others.
The alternative is the closed- back design. They provide better acoustic isolation – great for studio monitoring – and have stronger, deeper bass. But they sound 'enclosed'. Nevertheless I jumped at the chance to try a pair of nocompromise closed-back circumaural headphones from Focal.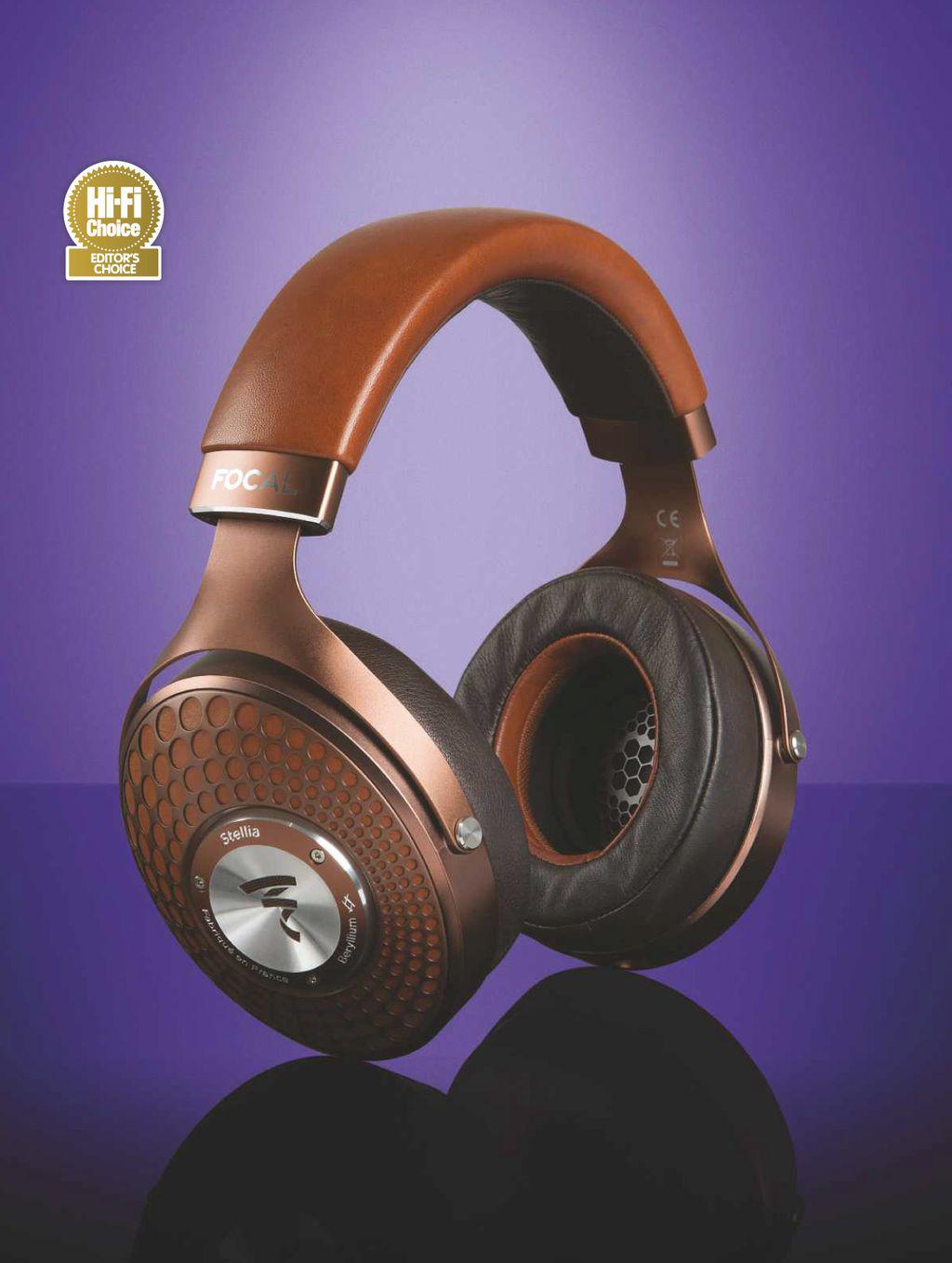 At the hand-built Stellias are not a casual purchase. Dripping with luxury, they look gorgeous in their cognac-and-mocha (okay, two- tone brown) finish. And you'll find that the overall package smacks of attention to detail as soon as you open the shipping box. Inside are the Stellias in a distinctive zip-up carrying case that could have been styled by a French fashion house. Even the instructions come in a purpose- designed wallet!
details
PRODUCT
Focal StelliaORIGIN
FranceTYPE
Closed-back, over-ear headphoneWEIGHT 435gFEATURES
• 
40mm beryllium dynamic driver
• 
Quoted sensitivity: 106dB/mW
• 
Detachable cables: 1x 1.2m with 3.5mm jack; 1x 3m with XLRDISTRIBUTOR
SCV DistributionTELEPHONE
03301 222500WEBSITE
focal.com
A separate compartment in the box contains the leads – a 1.2m length terminated in a 3.5mm stereo jack plug suitable for personal players (a 6.3mm adaptor for home gear is also provided) and a 3m cable with 4-pin XLR intended for balanced headphone amps.
These leads connect to sockets built into the base of each Stellia cup via 3.5mm mono plugs, raising the possibility of aftermarket upgrades. The sockets feed carefully-matched transducers (within 0.5dB per stereo pair), that feature Focal's 40mm beryllium diaphragms coupled to low-mass frameless voice coils. The latter have a 35-ohm impedance, ensuring that – in conjunction with their l06dB/1mW sensitivity – the Stellias are easy to drive.
The logo on the side of each Stellia cup is actually a small vent "designed to provide decompression, as is the case in studios with small control rooms". Apparently, this benefits reproduction of "the lowest frequencies".
These 'phones weigh in at a solid 500gms, but I found sessions with them comfortable, thanks to a headband and yoke that adjust to fit around your head, and the use of memory foam in the earpads. Although covered by non-perforated full-grain leather, sweat wasn't a problem during the spring warmth of the review period!
Behind the driver lurk acoustic diffusers designed to break up standing-waves so that their energy doesn't return to the driver as unwanted time-delayed sound.
PERFORMANCE
I partnered the Stellias with my Prism Callia and Chord Hugo TT, using the 3.5mm cable and 6.3mm adaptor. These DAC/headphone amplifiers were fed from a library of hi-res and CD-derived material via a Cambridge CXN. Also tried was my FiiO X3 personal player and a Samsung smartphone – the Stellia's electrical characteristics allowed these to be driven surprisingly well.
One thing became clear from the outset: the isolation afforded by the closed back removed outside distractions to the extent they could be ignored. As a result I did not need to run them so hard, giving a cleaner presentation. Subtle details – Daniel Hannon's spoken contributions in Sweden (Fin de Siecle, CD rip), for example – emerged with uncanny insight and realism. With a DAC/ headphone amp like the revealing Callia, I missed nothing.
The Stellias sound a little 'smoother' than the brilliant Utopias, but in compensation their bass goes deeper. This was evident with a recording (CD rip) of Bach organ pieces played on the Eule organ (when it was in Chelyabinsk's St. Alexander Church) by Vladimir
"these headphones were able to cope admirably with any music, which is surely the point of hi-fi.
Homyakov. The instrument's longer pipes, able to challenge most 'speakers, I experienced with guts and articulation. But key though the organ is, there's more to this recording; the sense of performance space created between the earpieces was 'you-are- there'.
Another CD rip enhanced by the Stellia's was Holst's The Planets, performed by the LSO under Sir Colin Davis. Even during the busier moments, I could isolate individual performers within a soundstage that was balanced and cohesive.
Next was a live Radio 3 concert featuring the BBC National Orchestra of Wales playing Mozart's Symphony No.40. Heard here via the 320kbps AAC stream that the
Beeb don't publicise enough, this also proved to be an engaging and fullbodied listen.
These headphones were able to cope admirably with any music, which is surely the point of hi-fi.
The texture and warmth of the brooding electronic hauntology that is Pye Corner Audio's Sleep Games 2012 album (CD rip) were conveyed faithfully, as were the percussive nature and transient detail of more rhythmic fare like Steve Reich's for 18 Musicians, and Etape 2 from Kraftwerk's Tour de France Soundtracks.
It was difficult to fault the Stellias. The 3.5mm headphone lead was a little too short for my liking. That and the second-mortgage price…but quality doesn't come cheap!
CONCLUSION
Once again, Focal have come up with the goods. The Stellias must surely rank among the best-sounding closed-back headphones that have yet been produced. Thanks to their isolation from the outside world, you're brought closer to the music than usual. They are in an exquisite and unashamedly luxurious package. Quite an achievement – if you can afford them!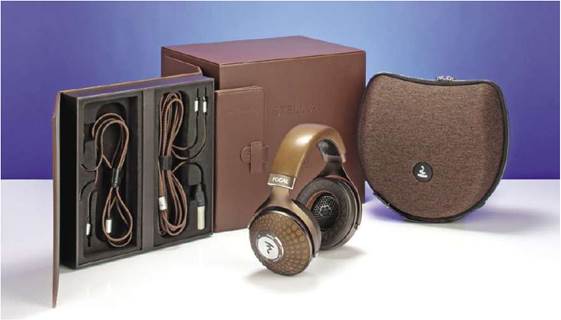 The Stellias come in a luxurious package that includes two sets of cables and an elegant carrying case that can also accommodate a small personal player.
FOCAL STELLIA
OUTSTANDING – amongst the best.
VERDICT
www.focal.com
HOW IT COMPARES
Sennheiser's HD 820 closed-back offering (HFC 442) costs less and has a more conventional design. Performance-wise the Sennheiser shares the same unforced and open presentation that belies its closed-back design, but ultimately the Stellia has the advantage. The truly extraordinary detail retrieval and unbridled joy it brings to almost anything it plays means it's in a class of its own. Of course, whether this makes it worthy of the considerable extra cost when compared with the Sennheiser is a decision you'll need to make on your own.