Can magnesium set your ears alight? Martin Pipe thinks so… Read our FOCAL CLEAR MG Review.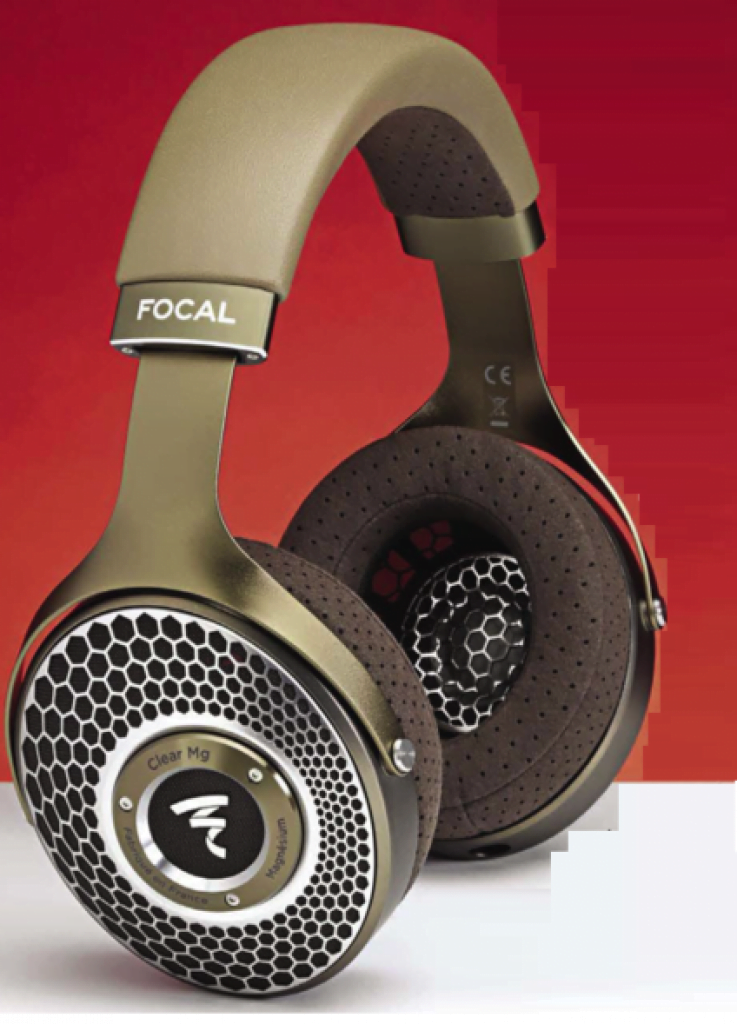 First there was the £ Utopia headphone from Focal, one of the finest devices ever conceived for the conversion of electronic signals into sound waves. Its clarity, tonal neutrality, freedom from distor­tion, attention to detail and sheer musical engagement have rarely been bettered by loudspeakers – never mind rival headphones. Focal followed up this sophisticated electromechanical object of desire with cheaper (OK, less expensive!) models capable of bringing such standards of reproduction within the reach of more audiophiles. One of these was the £ Clear – another deluxe circumaural 'open- back' effort. Launched in 2017, it has just been replaced by the redesigned Clear Mg (which, bucking some recent trends, is a Cockney ton more affordable than its predecessor). That 'Mg' suffix refers to the metal magnesium, which you might remember from school science lessons due to the intense light produced when it burns. But it's also a very stiff metal and in alloy form tends not to set light!
Magnesium headshells have been available to vinyl-lovers for many years; Focal now makes the M-shaped diaphragms, a y component of the Clear Mg's transducers, out of the stuff.
Interestingly the original Clear's diaphragms were fashioned from an aluminium/magnesium alloy, in an attempt to approximate the exotic beryllium that Focal specifies for the Utopia and the tweeters it fits to its high-end loudspeakers. Evidently the French firm's had a rethink, as the 40mm diaphragms of the new 'phones are now pure magnesium. Focal explains that the metal's "lightness and damping characteristics" yield "perfect dynamics, detail and balance". However, aluminium hasn't entirely been banished from this new version of the Clear – from it is fashioned the yokes that couple the elegantly honeycomb-grilled cups to the constant-curved leather/ microfibre-covered headband.
As before, the voice-coils of the Mg's transducers have 55 Ohm nominal impedances for good compatibility with personal players; also helping here is high efficiency (104dB/1mW @ 1kHz). Such properties help to conserve battery life, as well as avoid audible straining of your player's headphone amplifiers when listening on the move.
Coupling these transducers to ears are perforated microfibre earpads. Removable for replacement or cleaning, they are a good ear fit I found.Their softness, in conjunction with the design of the headband, are intended to ensure long-term listening comfort – despite the Mg's not-insignificant half-kilogram weight.
No expense may been spared on the headphones, but Focal has saved some of that aforementioned ton on cabling.You still get the 3m balanced cable (with 4-pin XLR plug) and the 1.2m lead terminated in a 3.5mm plug for portables – but the 3m unbalanced interconnect, with 6.3mm plug, is no longer bundled.You do however get a 6.3mm adaptor that allows the 1.2m cable to mate with 'standard' socketry – however, I personally found this to be impractically- short for home use. As before, the cables plug the base of each cup via 3.5mm mono plugs.Thankfully, Focal hasn't skimped on the carrying-case – the sheer elegance of which is in keeping with the beauty and luxurious nature of what's kept in it…when you can tear yourself away from the music.
And, believe me, that's difficult.
SOUND QUALITY
The Mg is just as addictive as the Utopia, whether you drive it from a personal player (like the Astell&Kern SR25) or home-use devices. As regards the latter, I tried an A.N.T. Audio Amber 3T – driven from a Systemdek / Alphason / Denon/ Pro-Ject all­analogue source – as well as my usual Cambridge streamer-fed Prism Callia and Chord Hugo TT headphone DACs.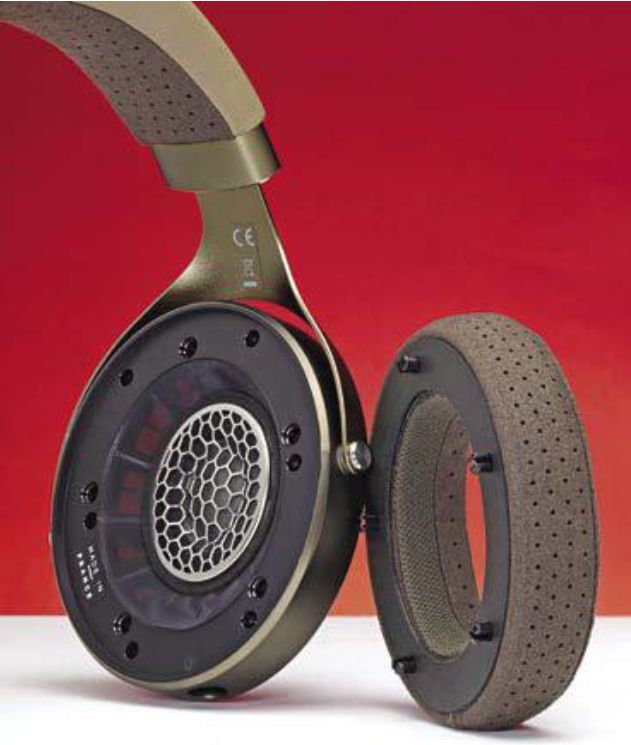 Analogue or digital, it was compelling listening all the way. Most obvious was the sheer detailing, which gave me lucid insight into the composition of well-mixed and recorded music. Take for example the Steve Reich- inspired instrumentation of Track X, by Black Country, New Road (CD FLAC rip).The 'breathing' of the saxophone sounded just as authentic as the keyboard melody that's not quite as prominent in the mix. Seeing a band or orchestra perform live gives visual 'cues' that are denied to the audio-only hi-fi experience – but faithful reproduction can help, given the right circumstances, to turn that stereo illusion into something more tangible.
The guitars of David Elias's Crossing: Morning Light Western Town (DSD64) are perhaps too hard-panned to the extremes of the stereo image to sound 'live', but their nuances and subtleties were easily caught via the Mg. Instruments occupying the lower octaves were handled with equal confidence – kick-drum and double-bass given appropriate scale and depth.
Big electronic basslines, like the synth of Kraftwerk's Man-Machine as experienced via LP, also articulated well without sounding overblown. Playing a Kraftwerk album from the digital era, Tour de France Soundtracks, revealed that energetic rhythms are handled with fantastic precision and speed.Treble was clean and dear, a complete absence of sibilance or artificiality being praiseworthy, while vocals and speech were remarkably uncoloured – no 'throatiness' or nasality here.
Headphones allow you to 'go mobile', enjoy music late at night without disturbing others and circumvent issues of room acoustics.They are also the sole beneficiaries of binaural recording, and its near-3D soundscapes. The BBC, amongst others, has been offering a fair spread of binaural audio in recognition of today's headphone popularity. I instead turned to a mid-1970s import LP from JVC, which did much to popularise the concept. Although you get the expected 'gimmicks' like earthquakes and timepiece emporia, the instruments of the musical selections were believably-positioned (that said, its rendition of a famous Leroy Anderson composition placed you on the top-plate of the eponymous typewriter).Thankfully, more conventional (stereo) recordings also image superbly – it was easy to accurately-place within the soundstage the performers in a BIS recording of Mozart's Clarinet Concerto (Deutsche Kammerphilharmonie Bremen/ Martin Frost).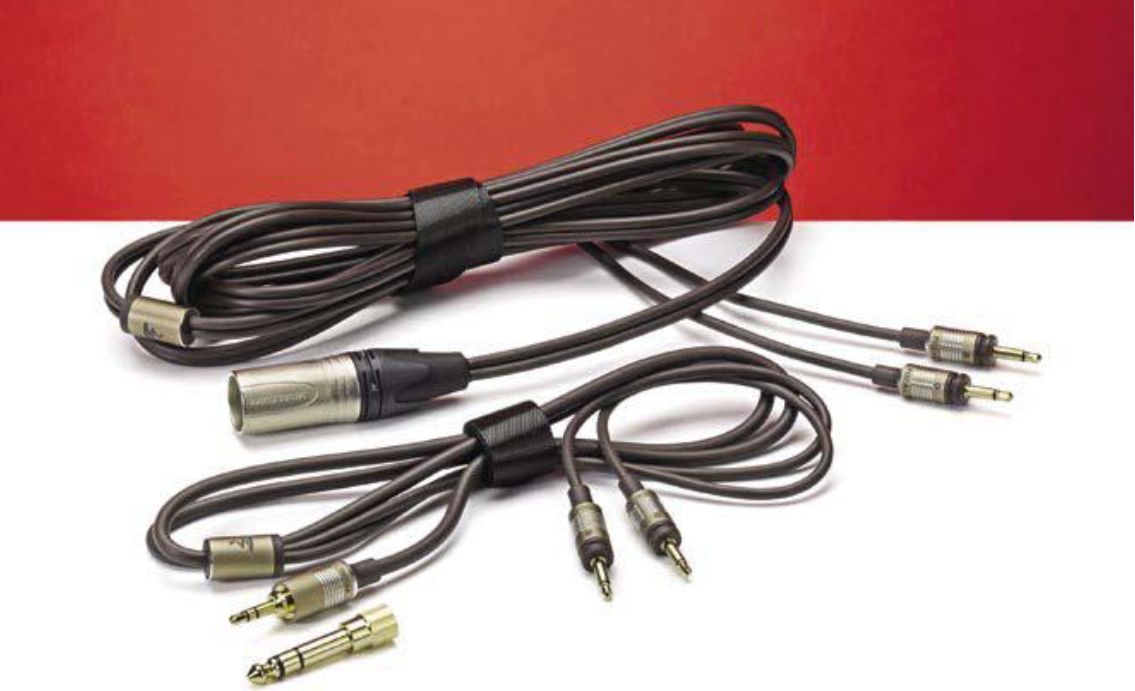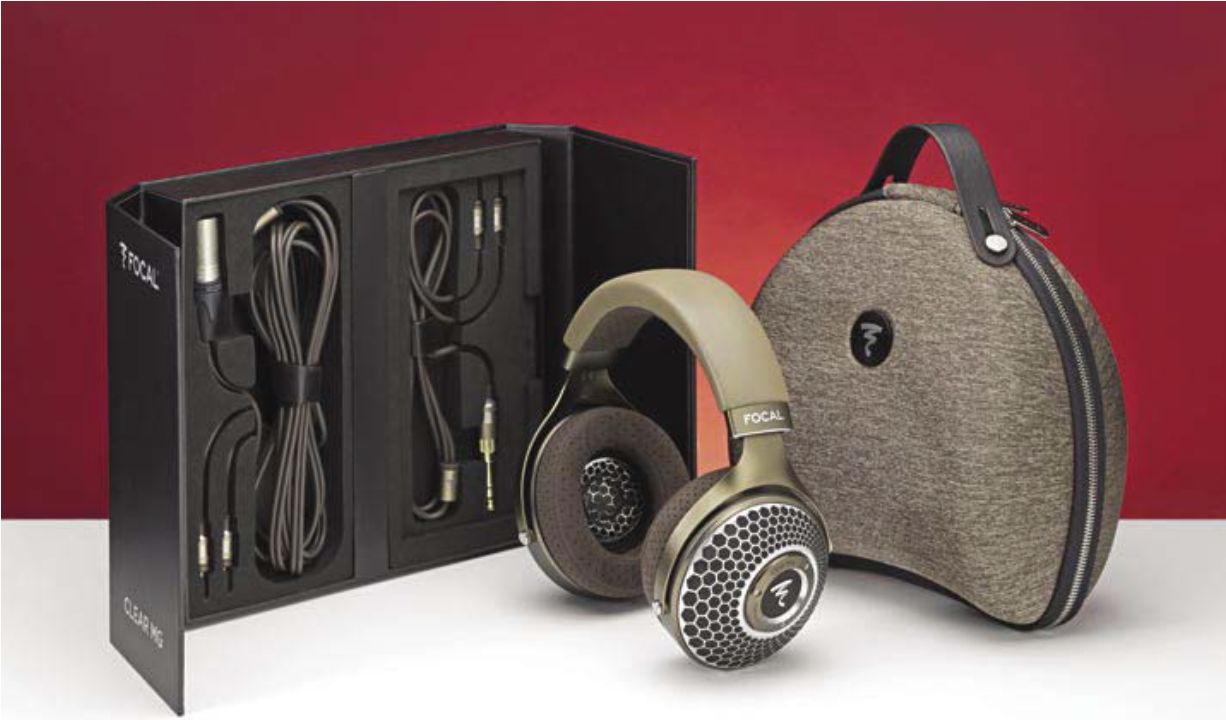 CONCLUSION
Like the Focal headphones that preceded it, the Clear Mg is an natural and musical performer – its name is utterly appropriate. Audio it's fed comes over as free of tonal imbalance or audible distortion. Half a kilo is not an insignificant weight to carry on your head, but thanks to the efforts of Focal's designers the Mg is comfortable to wear for long periods – just as well, as its presentation makes for addictive listening.
VERDICT
FOCAL CLEAR MG Review
These coffee-coloured cans are beautifully made and deliver a reference-class performance.
PROS
transparent, accurate and engaging
balanced (XLR) and unbalanced cables (3.5mm, plus 6.3mm adaptor) supplied
CONS
1.2m unbalanced cable short for home listening
Best FOCAL CLEAR MG prices ?
MORE DEALS