Technics Ottava S SC-C30 wireless multiroom speaker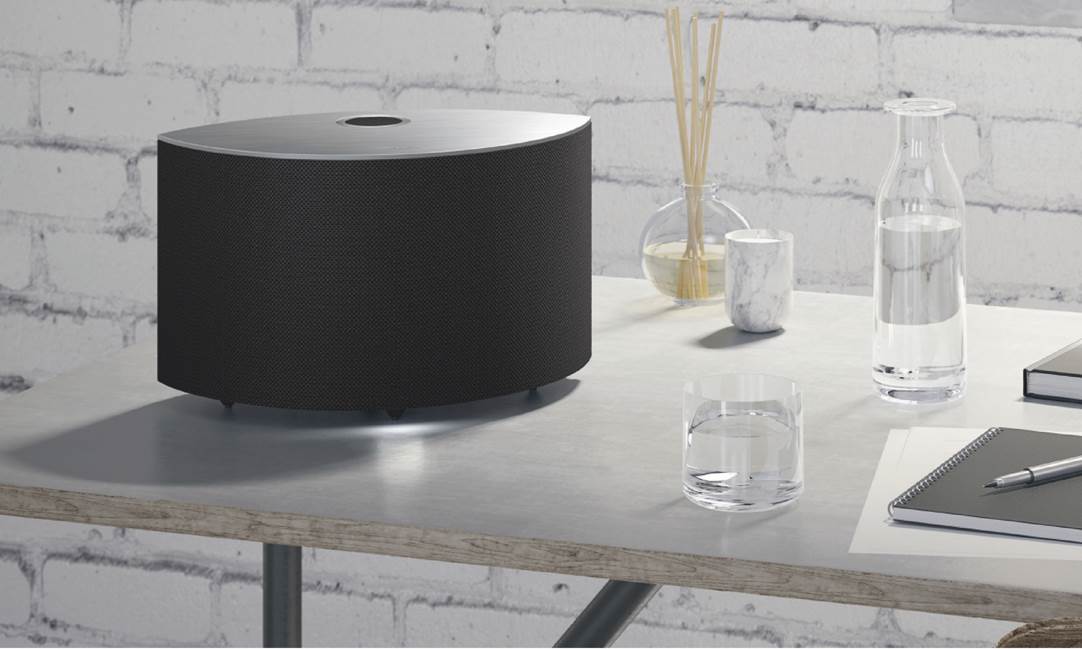 Very 'executive' in its shininess, the junior Ottava speaker from Technics had its quirks, but did deliver some fine music.
SUMMARY
Technics Ottava SC-C30 wireless speaker
+ Good full sound
+ Great build & looks
–    Technics app not so hot
–    No remote control
With Panasonic withdrawing TVs from sale in Australia, the company has more time to focus on the rest of its catalogue, which only recently welcomed Technics back into the country, although Panasonic had relaunched its mothballed audio brand elsewhere in the world several years ago. While most famed for its turn-tables, and its DJ-orientated direct drive SL1200 in particular, Technics always had a full range of component and system hi-fi. In its new incarnation, it seems focused on the premium audio segment, with three Premium Class Ottava Series units available, of which this SC-C30. Above is the similar but larger SC-C50, these two being called Wireless Speaker Systems. Above them is the rather different Premium Compact Stereo System SC-C70.
Equipment
Does the top model being called 'stereo' mean that this SC-C30 is, like a surprising number of popular wireless speakers, actually a mono speaker? No, as a channel test track quickly demonstrated, this is a true stereo unit for the midrange and treble drivers, plus a mono driver for bass, as we've seen on several others in this group.
The SC-C30 actually combines two separate cabinets in one, with a sealed enclosure hosting the 16mm tweeter and 65mm midrange driver for each channel at the sides, and a bass reflex enclosure for the 12cm bass woofer, which seems to be centrally placed. Further, the curved frontage makes the most of this stereo complement to angle the spread of sound effectively.
The overall design and build is impressive, from the fabric front (available in black or white-grey) to the ribbed rear (the ribs assist cooling), and especially the
"The unit itself is certainly musical, and most users are likely to barely use the buggy Technics app, instead streaming from an already-preferred app.."
thick aluminium top panel, a slightly cornered oval of shiny metal which increases the rigidity of the chassis while providing a premium top surface into which the small circular OLED display is embedded, surrounded by ring keys for operation. The whole unit is 31cm wide, and about 19cm high.
We've seen some other premium wireless units in this group lacking physical inputs, but here you get a strong set both physical and using your home network.
To the rear is an optical digital input, a USB slot for connecting a stick or drive of music files, and a minijack analogue input. But you're as likely to use the network, which can be connected via Wi-Fi or using the rear Ethernet socket for a wired network connection. Once network-connected the SC-C30 can stream using DLNA from a shared folder on a networked computer or NAS drive, but rather more easily from a Mac or iOS device using AirPlay, or from any Cast-enabled apps to the Ottava's built-in Chromecast. Again we see so many ways to play!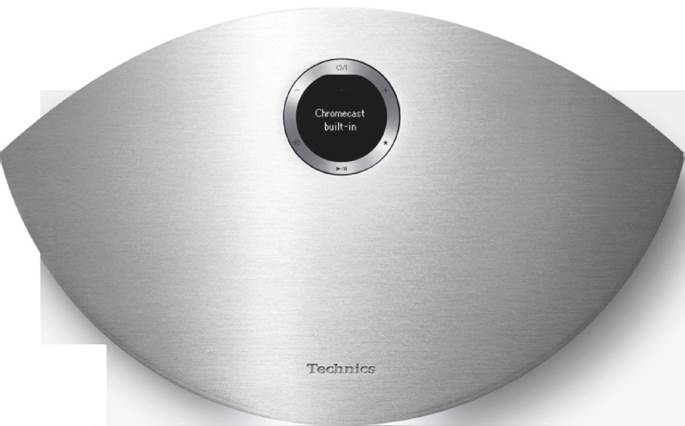 So in addition to music you might try playing your TV through the unit using the optical input. Although the unit's height doesn't make it very position-friendly for a benched TV, it could easily sit neatly below a wall-mounted TV and (hopefully) do a better job with TV and movies than the poor built-in sound from the vast majority of today's slim tellies.
There's no remote control provided, which always disappoints us, even though yes, we all have too many remotes and yes, you'll likely be using your phone for streaming control. But what happens when you're playing music and the phone rings? You won't have time to open the app and pause the music, and while the side volume controls on an iPhone controlled the unit's volume, the same controls on an iPad didn't, so we'd have to get off our arse and walk over to the unit itself — rather last century in control terms. Happily the buttons there are pleasingly clear, with power at the back, volume either side, play-pause at the front, and two other options for shuttling through the inputs and for accessing stored Favourites.
A last little press stud at the rear toggles through three levels of brightness for the top OLED display, though it doesn't affect the rather brighter light which illuminates from underneath the front, highlighting the front of four proboscis-shaped feet on which the Ottava is raised.
Performance
The manual encourages you to download the Technics Audio Center (sic) app for set-up, although since the Ottava has Chromecast inside, the Technics app immediately transfers you over to the Google Home app (if you have it) and uses a Bluetooth connection to get the Technics networked and operational as a Chromecast speaker. This worked first time, which is not entirely unknown in the Chromecast world, but since we have a rogue Panasonic smart speaker for which 10 times or more is the connection norm, we were delighted and impressed that the Technics didn't behave in the same way.
Networking is often fraught, however, and when we went actually tried to send music via Chromecast, the Technics didn't appear among the list of Cast-enabled speakers under Tidal, Spotify or anything else. Meanwhile the Technics app was happy to play music through our iPhone speaker, but didn't offer the Ottava as an output. The unit did show up as an AirPlay speaker, however, so we were able to play that way. Later we revisited Spotify and found that the Technics had since made itself available as a Spotify Connect speaker, which is even better than Air Play, as it streams direct from the internet without going through the phone. Tidal also then recognised it as a Chromecast output, and our Roon software recognised it twice, as AirPlay and Chromecast. With networking it's always worth giving up and making a cup of tea while your equipment gets itself together. Mysterious, but often the case.
By now, the Technics app was allowing us to switch between the phone's built-in speaker and the Ottava; indeed it could control playback to both simultaneously, which was a surprise. (Make sure you browse your media under the right one, because you can't transfer your choice from one to the other.)
The app allowed DLNA access to our shared networked files, and could play high-res files as well as low, as it can from a USB stick, right up to 32-bit/384kHz in FLAC, WAV, AIFF and Apple Lossless (we tested up to 24-bit.192kHz), and DSD 2.8/5.6/11.2MHz. The only oddity was that timings for high-res tracks were listed as wildly extended — Elton John's 24/96 file of Funeral For A Friend was marked as being 35 minutes long; we wish it was! Also, if you want to play your albums in the right order, browse via the Album menu; via artist they played only alphabetically, though results may vary with your DLNA server.
Overall we thought the app messy and not very pretty, and either it or the speaker did some odd things during our testing, such as continuing to play an album on Tidal even when something else had been selected (and was apparently playing on the Tidal app), or announcing that 'Connection to the speaker is terminated' even though it was still streaming and accepting instructions. Our favourite message was "Cannot play a song. Please play the song again after about 1 minute." (It did then play. Weird.) Such was the app's perfor­mance that we much preferred just using our streaming app of choice and sending it across by Spotify Connect, AirPlay, Chromecast, or even Bluetooth.
Or best of all, with Google Assistant, if you have a Google device in your home.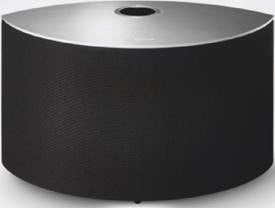 'Hey Google, play music on the Technics' we said, and a Spotify stream emerged pretty darn soon. So aside from set-up and pairing two SC-C30s (if you're lucky enough to have a pair), we reckon the Technics app is dispensable.
Such niggles aside, we can certainly recommend the sound of the SC-C30. The amplification here is Class-D quoted at 15W per channel plus 30W for the bass woofer, though quoted at 1kHz only at 1.0% THD, and the processing includes three of Technics' JENO engines, which sound very exciting; these are involved in signal processing, JENO standing for jitter reduction and noise-shaping optimisation. We're not sure why you'd need three (the SC-C50 has a fourth one), but if they're responsible for the clean and tight sound, then we'll take them. Or perhaps it's the subsequent LAPC (Load Adaptive Phase Calibration) which measures the amp's frequency amplitude phase characteristics with speakers connected to the unit, and performs digital signal processing to achieve the ideal impulse response. And there's more: the specs include a section labelled Emotive Acoustic Technology, noting that it includes an Acoustic Lens and 'Truly Powerful Architecture'.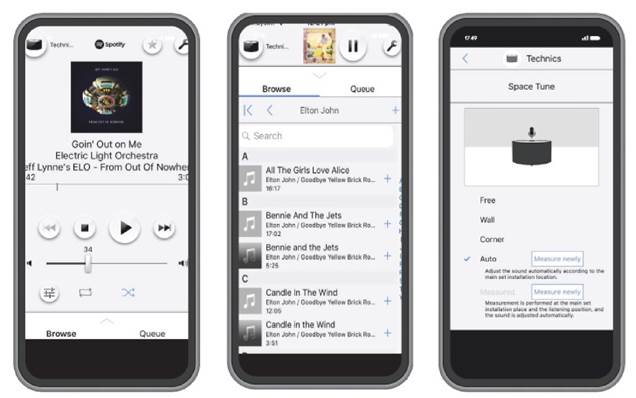 ▲ The Technics app, which displayed some buggy behaviour. On the left it is playing from Spotify; in the centre we are network streaming from a NAS drive (note expanded times on high-res tracks); and right, position EQ options.
Whatever they call it, however truly powerful the architecture, the sound is warm, well-supported, if not exactly airy or spacious in that the sound comes very much from the one box, despite its stereo spread But it handled all genres with musicality and balance. The bass was full but not overblown, not forced as it is in many wireless speakers, and it didn't blur the bass, keeping it tight and tuneful.
Oh, until we tried the Space Tune calibra­tion. This uses a microphone on the unit to calibrate to any room position; you just hold down the top pause button for five seconds then set it off — "a test tone outputs quite big" says the manual, and it did make an alarming crack before a serious of stereo whoops did the calibration thing. The result — a thick woolly bass where once all had been tight and tuneful. And the manual doesn't tell you how to turn it off again. We returned to the Technics app and found the section (ignoring another "Connection is terminated" message) to find not only an off switch for SpaceTune, but additional options for freestanding, corner and wall placement, a set of EQ sliders for bass, mid and treble, and a fascinating extra option which allows you to use an iPhone or iPad mike to optimise the sound at the listening position, a true calibration with whizzy graphics and a result which was far more sophisticated and on which we left the Technics for the remainder of its stay. How full yet floaty Kosheen's Gone emerged, with a deep underpinning of bass that didn't get in the way of the layered vocals, nor prevented a nicely shimmering atmosphere above. It didn't make anything of the very low bass in Neil Young's Walk With Me, because its bass arrives in the 50s of hertz and hits full stride around 100Hz. At the other end the treble tailed off before 14kHz. It's not going to open up a big soundstage for jazz or classical, but it was nimble enough and tonally accurate to get the vibe of Bill Berry and the Ellington All-Stars swinging through Take The A-Train, even if the walking acoustic bass runs were somewhat uneven (and again, connection to the speaker was terminated halfway through).
Only when you flip back and forward from, say, the B&W Wedge, does the Technics sound enclosed in comparison with that wider bigger sound, less expansive and airy. But that is, of course, a more expensive speaker, as well as more expansive. Limits are also reached on the Technics with complex material at high volumes. The SC-C30 has a point where it creates a pretty huge sound, but past that everything crushes under compression and distortion; we tried the bizarre mix of Ozzy Osborne and Elton John on the power ballad Ordinary Man, and mighty it sounded until pushed beyond its comfort zone where it simply got mashed, notably in the midrange. Loud it's fine; party pumping it's not.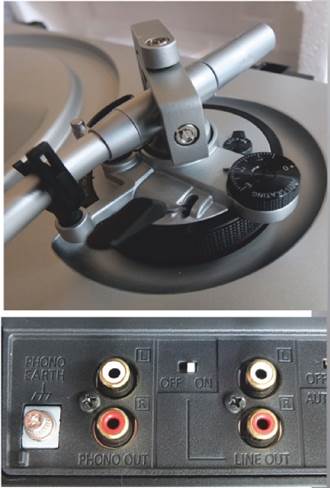 A final note — you can pair them up for wider stereo. Clearly this is highly effective in enlarging the soundstage and increasing the available power for party levels, but it'll cost you twice as much, and if you're in that market, we'd suggest turning the page.
Conclusion
With no remote control and some odd app behaviour, some might put a question-mark over the Technics SC-C30, given it retails well over a grand. If you're planning to use DLNA or an attached USB drive, that might indeed put you off. But the unit itself is certainly musical, and most users are likely to barely use the buggy Technics app, instead streaming from an already-preferred app, or telling Google what to play, both paths by which we enjoyed no interruptions, and during which we'd happily recommend the SC-C30 as a fine player at its price.
SPECS
Inputs: optical in, USB-A in, minijack analogue in, Ethernet, Wi-Fi (dual-band), Chromecast, Apple AirPlay 2, Spotify Connect, Bluetooth (SBC, AAC)
Drivers: 2 x 16mm tweeter; 2 x 650 mm midrange; 1 x 120mm subwoofer
Amplifier power output: 4 x 15W (1kHz, 1% THD);
1 x 30W (100Hz, THD 1.0%)
Dimensions (hwd): 190 x 315 x 190mm
Weight: 4.5kg
Contact: Panasonic Australia
Telephone: 132 600
Web: www.technics.com/au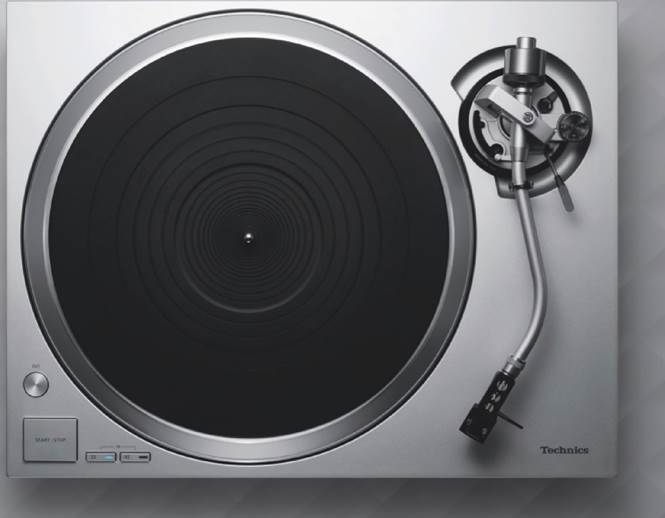 Panasonic Australia was keen to send us a turntable with the SC-C30 wireless speaker, and this SL-1500C duly arrived, a deck released a year ago in most Technics markets. It's not an obvious match for the Ottava system, since you'd be plugging a turntable into a wireless speaker, but we suspect it was mainly included as
a reminder of Technics' turntable heritage rather than as a system suggestion. But you could use it so, since the turntable has the option of using what proved to be a very good internal phono stage, raising the signal from the included Ortofon 2M Red cartridge (which comes prefitted in the detachable headshell) to a line-level output which could plug straight into the Ottava's analogue minijack input.
But really, the Technics turntable is capable of more than the SC-C30 would reveal, and is a suitable source for full hi-fi systems at a similar level and above. It does away with the silver and gold bling of Technics' top 'Grand Class' models to deliver a less elaborate but still beautifully-made deck which retains the concepts of the range-toppers in using a heavy well-damped chassis and a version of the company's long-running S-shaped arm.
It also has direct drive rather than the more common (in hi-fi turntables) belt drive; Technics has long championed direct drive in its DJ decks, of course. The common criticism of direct drive for critical audio use is cogging, the microvariations in speed that can occur as the platter 'steps' between the poles of the motor, getting a boost of energy at each pole, and slowing slightly in-between. So an eight-pole motor would have eight 'bumps' during each rotation. Since its revival Technics has been using a newly developed coreless direct-drive motor with no iron core, to eliminate cogging, with microvariations further smoothed by the inertial mass of the two- layer platter of die-cast aluminium with deadening
rubber on the entire back surface to eliminate unwanted resonance, and the overall speed kept in check by sophisticated speed management circuitry. The plinth also uses a two-layer construction of aluminium with an ABS/glass-fibre mix, and the buttonry is classic Technics, with that big silver square start-up button. The platter spins up quickly under direct drive; no belt to start squeaking here!
The result of all this is a turntable which can hold its own against other decks at this level, while also having the convenience of that built-in phono stage and also just a little semi-automatic operation, auto-lifting the arm at the end of the record, though not swinging it back into place (such mechanisms can have their effect on sound quality).
We lose a little in the value equation here in Australia, with the SL-1500C a few hundred dollars over what a translation from UK pricing might suggest; the old tyranny of distance. But it retains its value from the combination of performance, good internal phono stage, easy upgradability for cartridges and shiny Technics appeal. The Ottava system wouldn't be our choice of partner, however; this is a deck which deserves a full stereo amp and speakers to be heard at its best.