THE HOT HATCH PHENOMENON STARTED WITH VOLKSWAGEN AND ITS GOLF GTI WAY BACK IN 1976. Read our Renault Megane RS 280 Cup Review.
WORDS MARK HIGGINS
PHOTOS RENAULT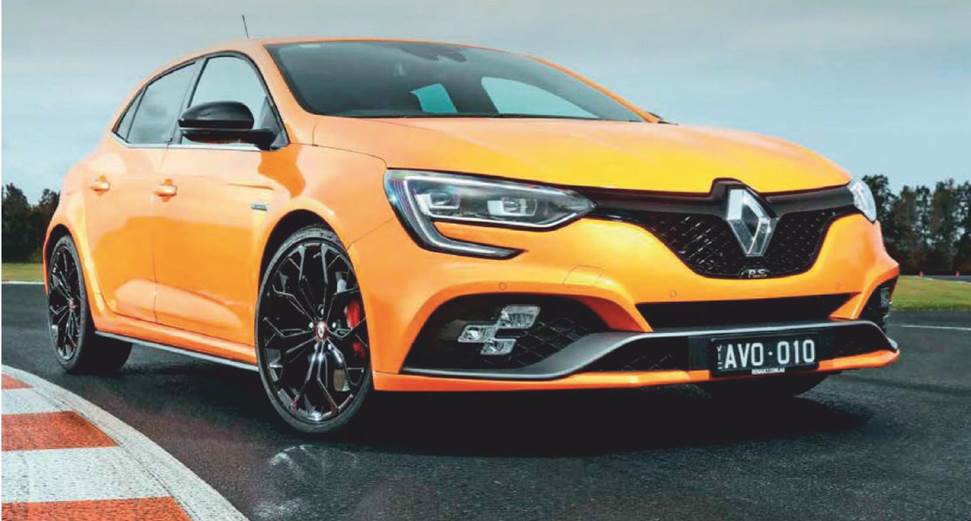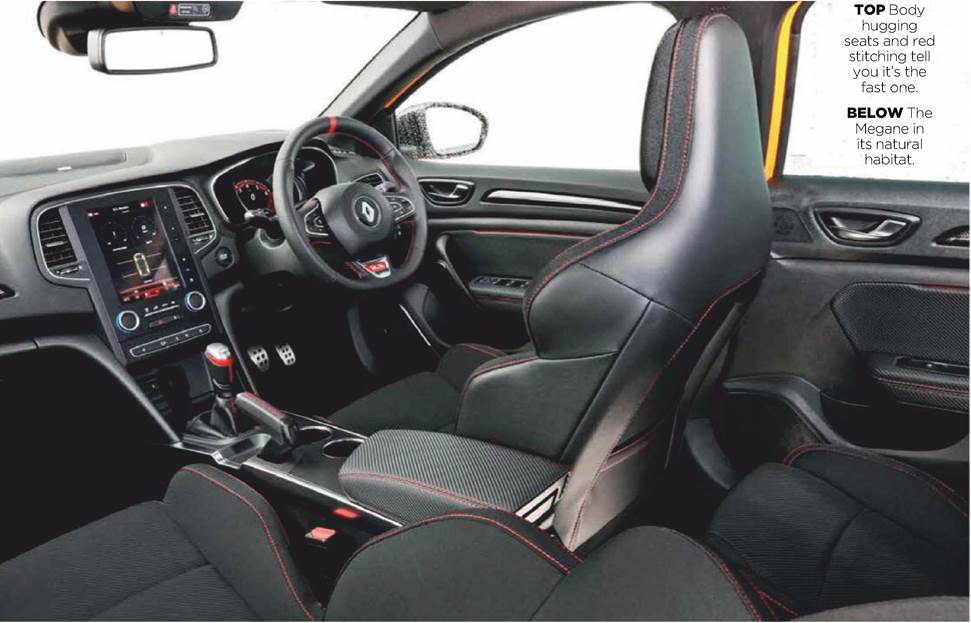 INTEREST IN hot hatches is stronger than ever today.
Long before the Japanese gave their shopping carts more grunt, the French were posing a serious threat to VW's hot hatch supremacy with the feisty Peugeot 205GTI.
Not to be left on the starting grid, Renault decided it wanted a piece of the hot hatch action. A two-prong attack saw Reggie fettling Clios and Meganes to pretty decent effect, a strategy that continues to this day.
The latest offering from Renault comes in the form of the Megane RS 280 Cup that I recently got my mits on.
While it doesn't look as radical as the Megane TCR racer, there's no mistaking the bog standard model for the RS 280 Cup, which features meaty Brembo brakes and bright calipers barely concealed behind 19-inch alloys on low profile rubber that sit under pumped out guards.
The RS 280 Cup also gets its own sports grille, front bumper plus LED headlights while at the rear is a roof spoiler and F1-style rear diffuser. And just so it can be tracked by the International Space Station, the test car was painted Tonic Orange. It looks like a hot hatch should – quite purposeful.
The interior appearance is a different story. Despite the chunkier sports tiller and body squeezing quasi racing seats, both encased in leather, alcantara and a bit of red stitching, the Megane RS 280 Cup looks pretty close to the entry model.
While a bit disappointing that really didn't bother me as much as the gargantuan 8.7-inch infotainment screen that dominates the dash. It looks like an iPad that's been glued on and it's very clunky to operate, more so when on the go.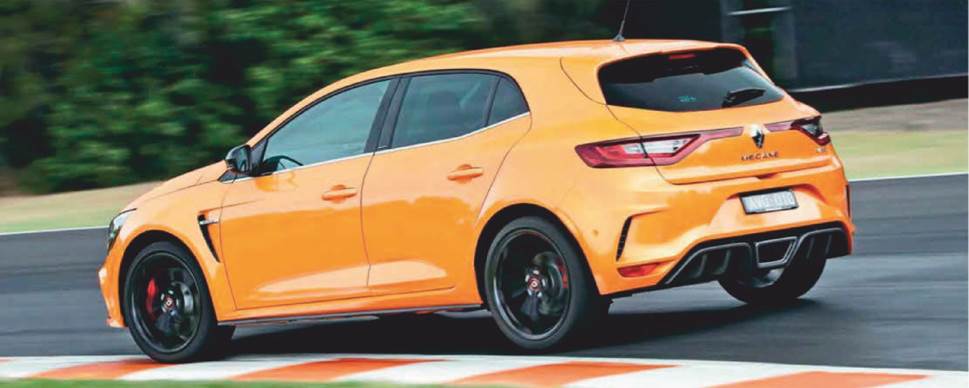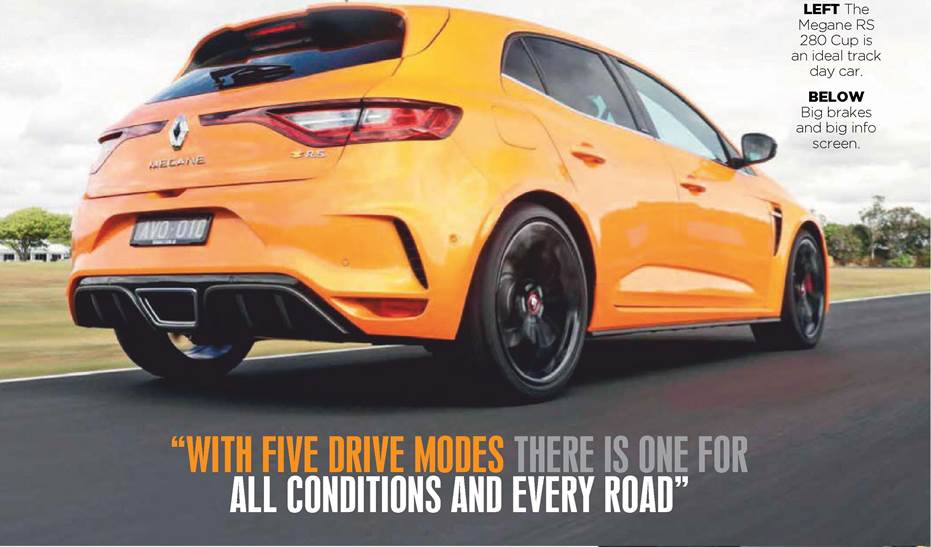 But once you get the hang of it you find it contains sat nav, a reversing camera and RS monitor that gives real-time info from 40 sensors around the car, so you can feel a bit like Dan Ricciardo in his Renault F1. When I wasn't enjoying the sound of the turbo four shooting up to the redline, the Bose sound system did an excellent job.
It has been a while since I pedalled a Megane hot hatch and what appealed then, an engaging behind the wheel experience, is evident in this latest model. With five drive modes, there is one to suit all conditions and every road you are travelling while the adaptive cruise control added a stress free time on freeway stints.
Powering the Megane RS 280 Cup is a 1.8 litre turbo four punching out a hearty 205kW and 390Nm bolted to a six-speed dual-clutch gearbox and driving the front wheels.
This concoction of powerful engine, six-speed dual-clutch gearbox, mechanical front diff, well sorted chassis, firm suspension and 4Control all-wheel steering that aids its pin sharp cornering ability, means you can grab it by the scruff of the neck and hurl it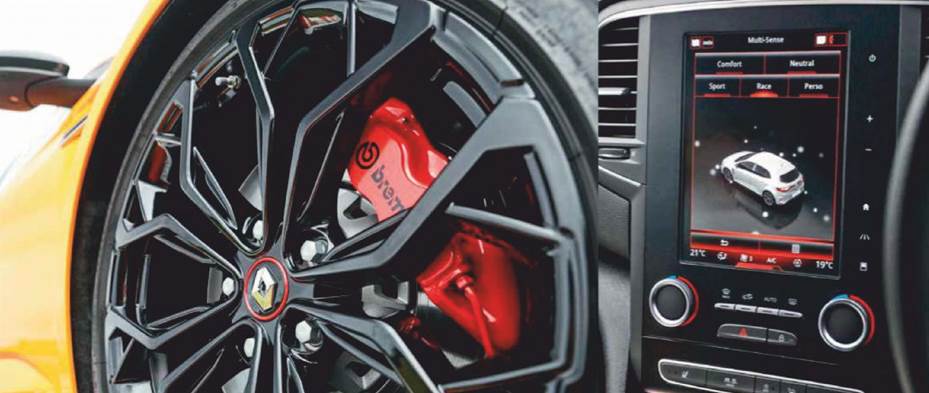 along snaking roads again and again with total confidence. Engaging launch control makes for extra fast getaways while gearchange- prompted exhaust pops and bangs add to the overall buzz.
However when the roads are wet it's a different story – loads of low down torque makes it a delicate process, with my heavy right hoof easily setting the front wheels spinning on take-off. Wet weather cornering was equally entertaining when said right hoof got carried away.
While some purists may poo poo it for not having three pedals and a manual gearbox, I found the six-speed dual-clutch auto the perfect partner whether driving a commute or driving for fun and didn't miss the third pedal one bit.
Every drive in the Megane RS 280 Cup was way longer than necessary, such was the enjoyment I was having flinging this descendent of a track racer around on quiet back roads.
The quick steering, firm ride, brisk acceleration, good lateral grip and solid, reassuring braking tells me the engineers at Renault tasked with making this car are genuine enthusiasts.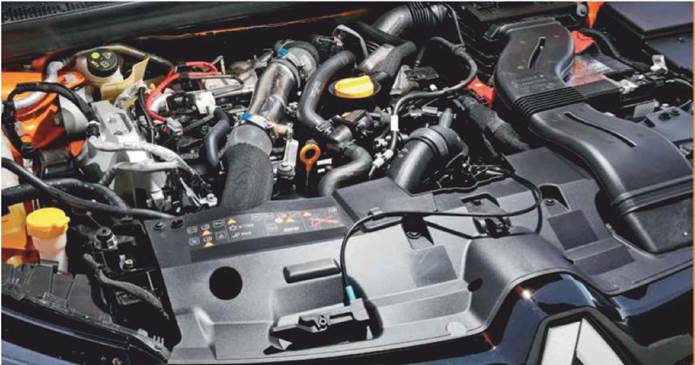 2019 RENAULT MEGANE RS 280 CUP EDC
ENGINE: 1.8 litre turbo four-cylinder
POWER: 205kW @ 6000rpm
TORQUE: 390Nm @ 2400-4800rpm 0-100KM/H: 5.8 seconds
TOP SPEED: 255km/h GEARBOX: six-speed dual clutch auto
SUSPENSION: MacPherson strut (f) Torsion beam (r)
BRAKES: Ventilated Disc (f) Solid (r)